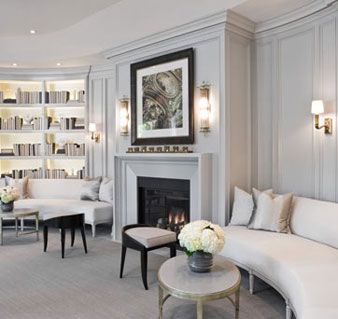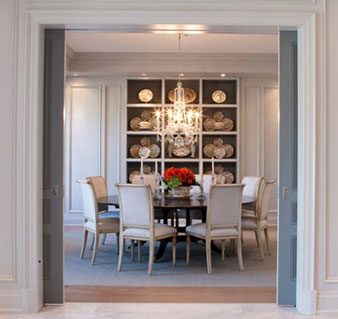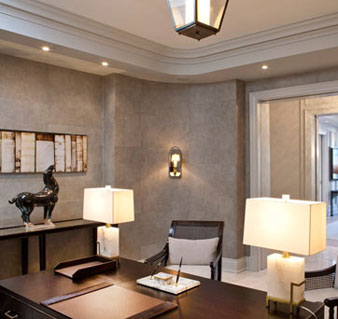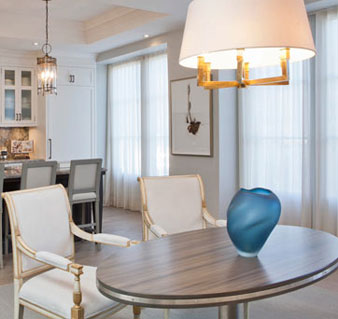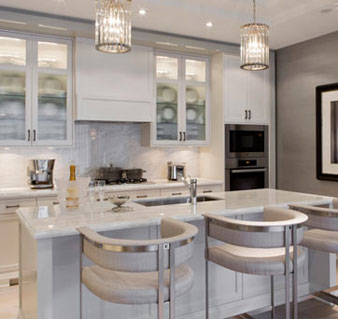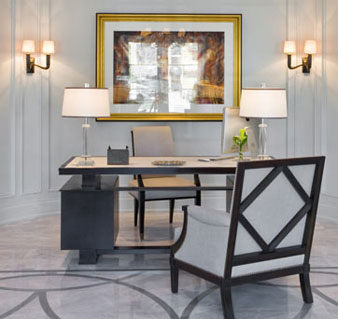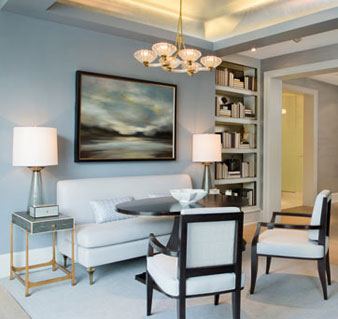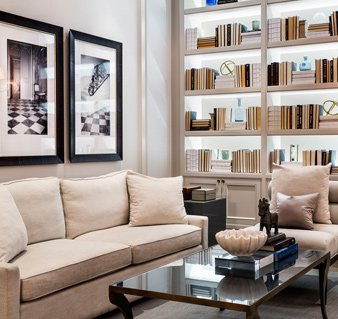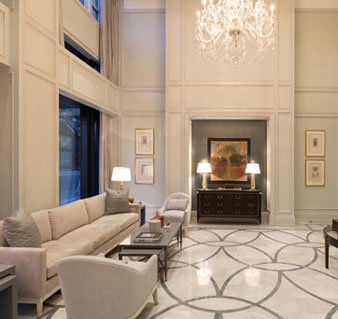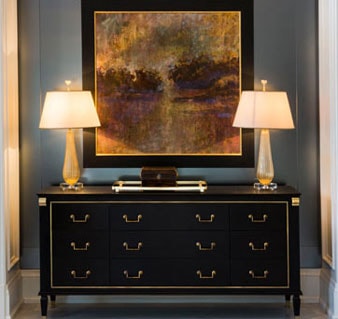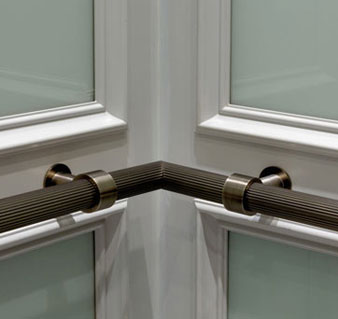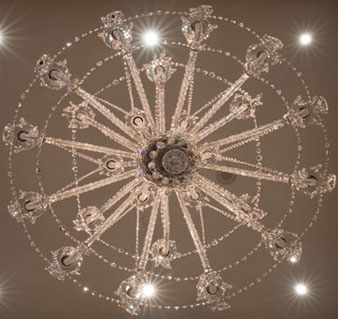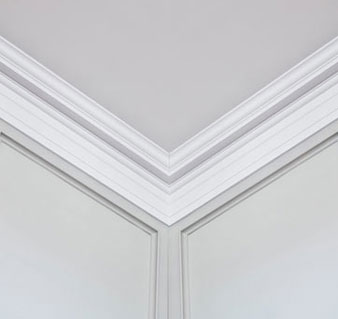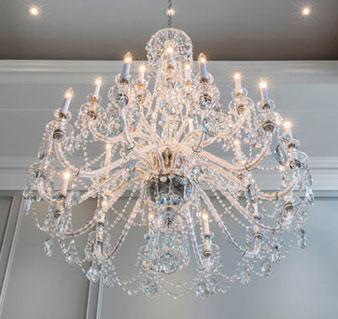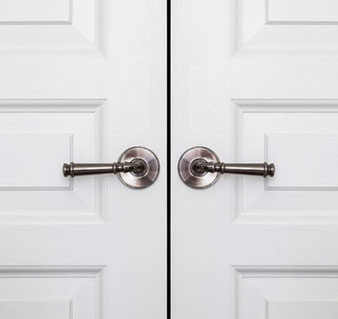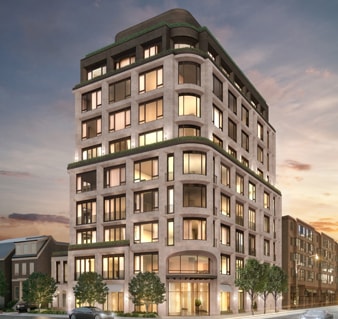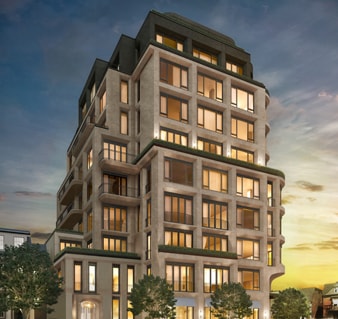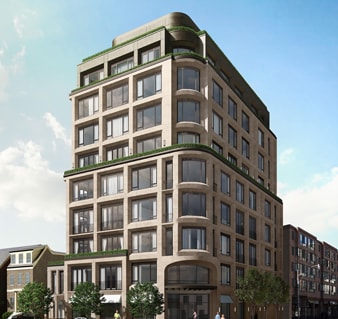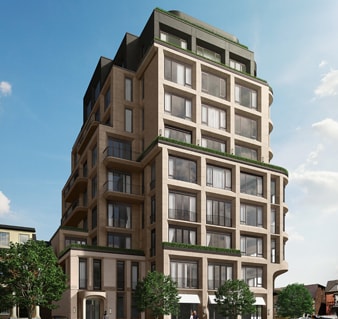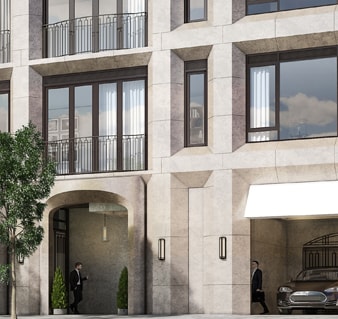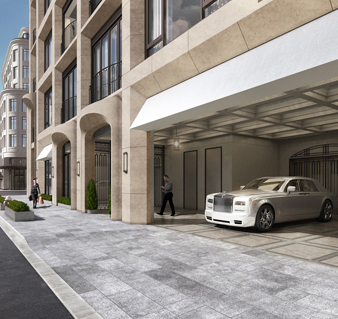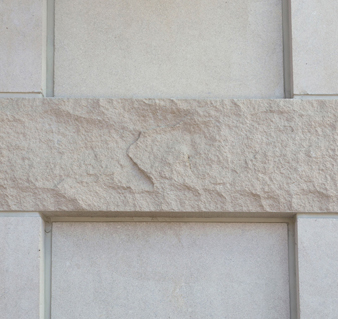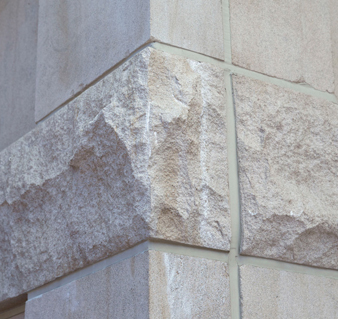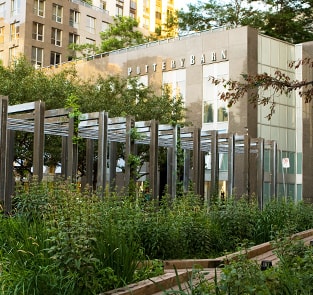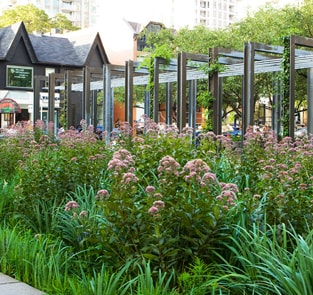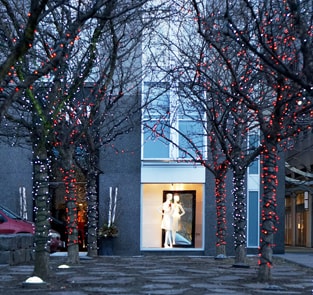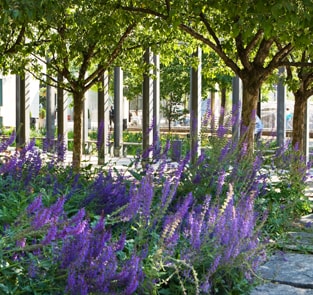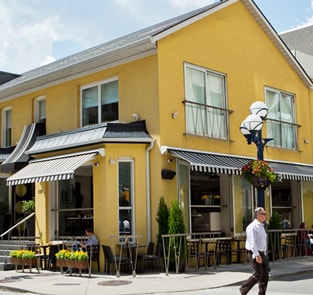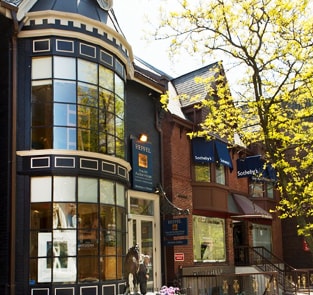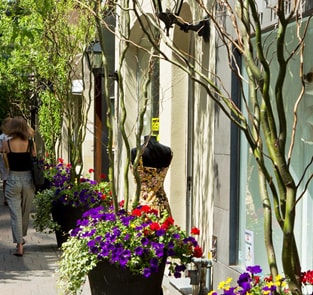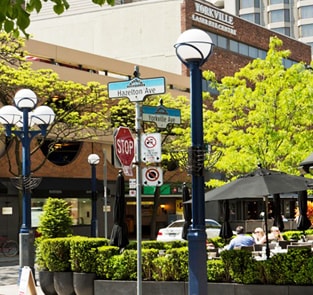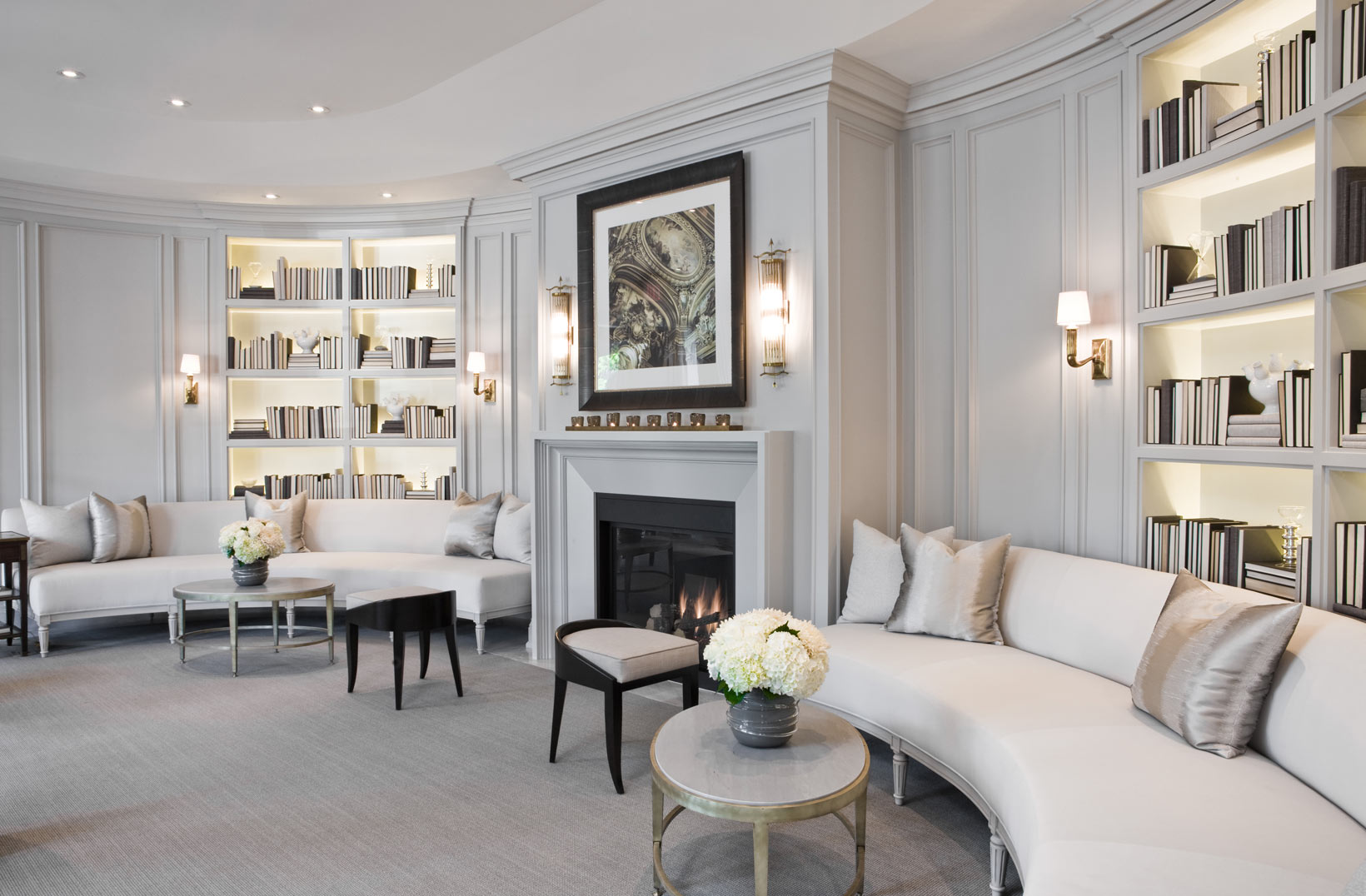 01
/15
Let your home in the city be a sanctuary that restores you. At 128 Hazelton, the design of the boutique building reinforces this idea with curvilinear walls and other details that make you feel embraced, comforted and protected from the outside world.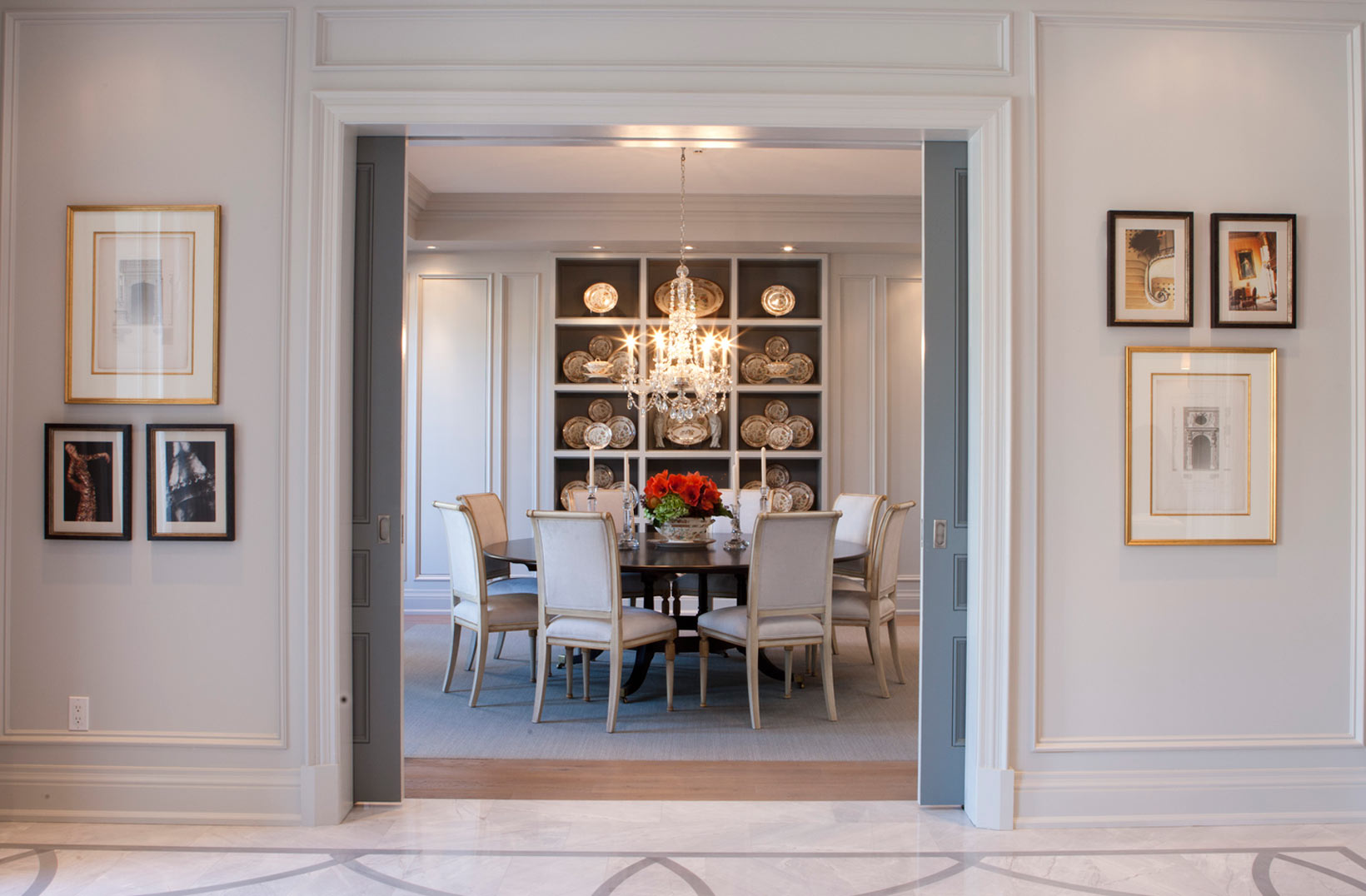 02
/15
Entertain family and friends in the private dining room and living room, created with the grace and classic beauty of an old-world mansion. An adjacent catering kitchen makes it easy and stress-free to entertain large or small groups of guests.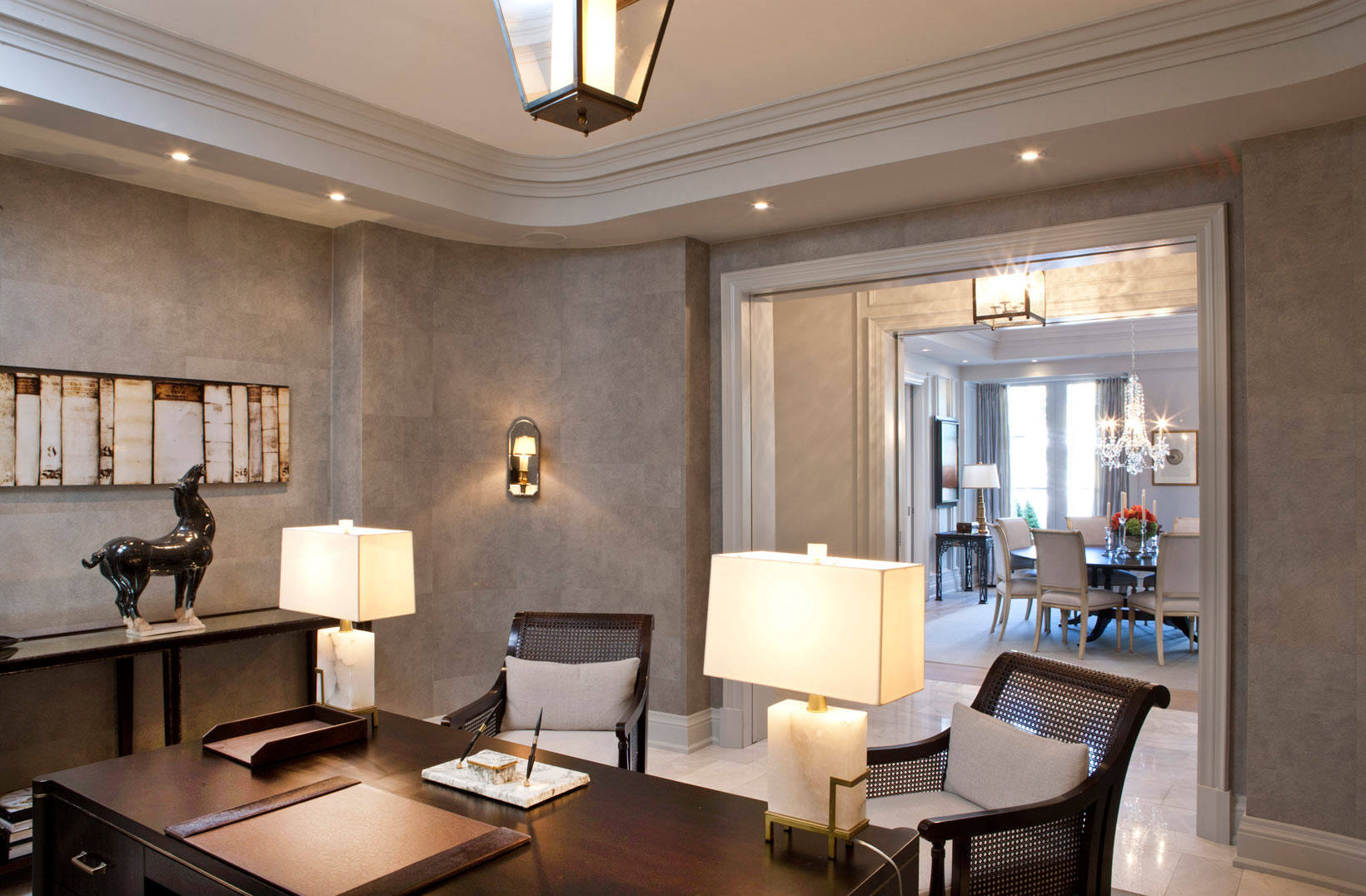 03
/15
The ability to custom-design your suite with maximum flexibility is a hallmark of the Mizrahi brand. We work closely with you to be the agent of your dreams for how you want to live now.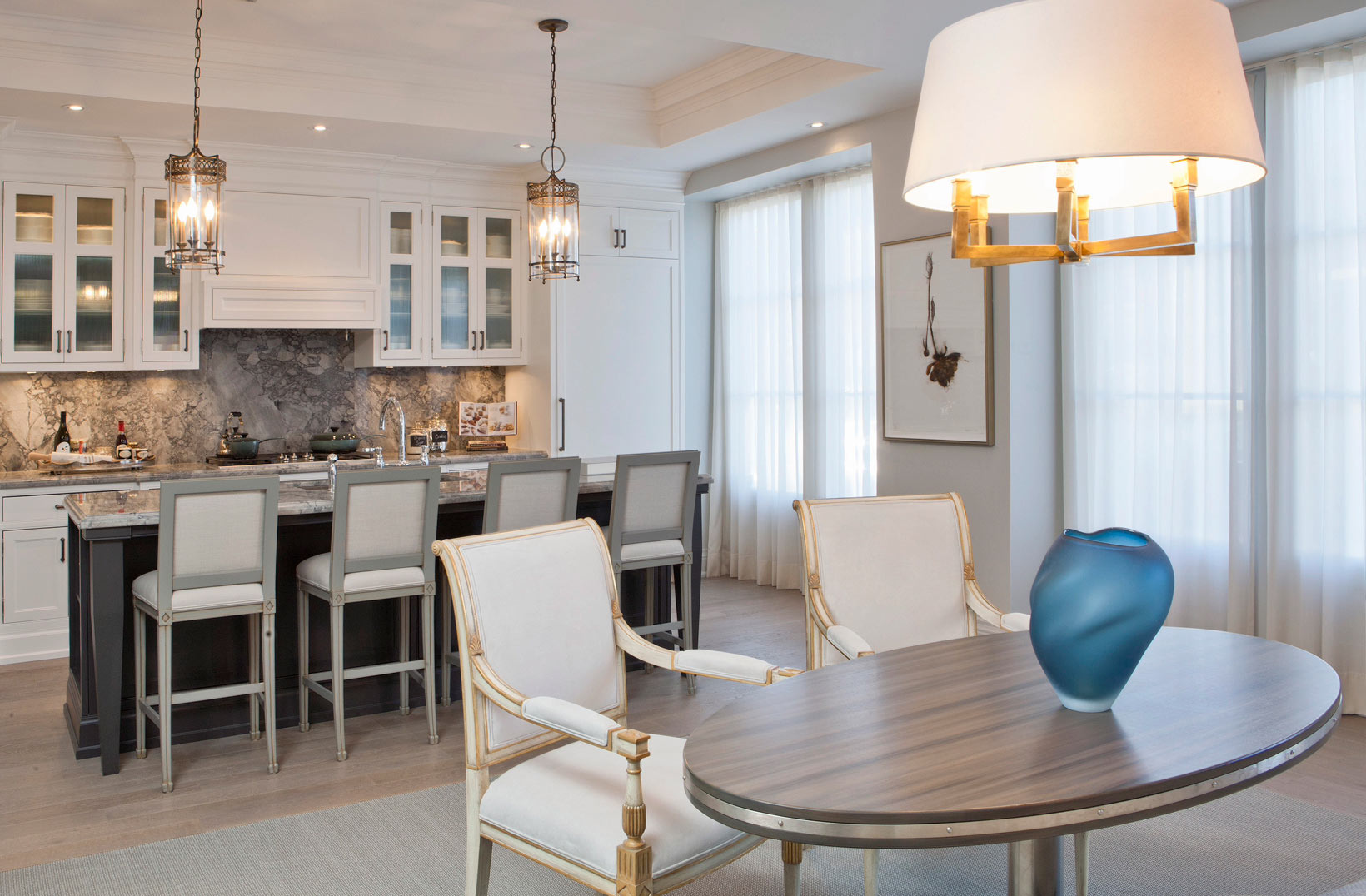 04
/15
The open space from one room to the next makes it easy to entertain. Craftsmanship is evident in many details bringing the classic beauty of an old-world mansion.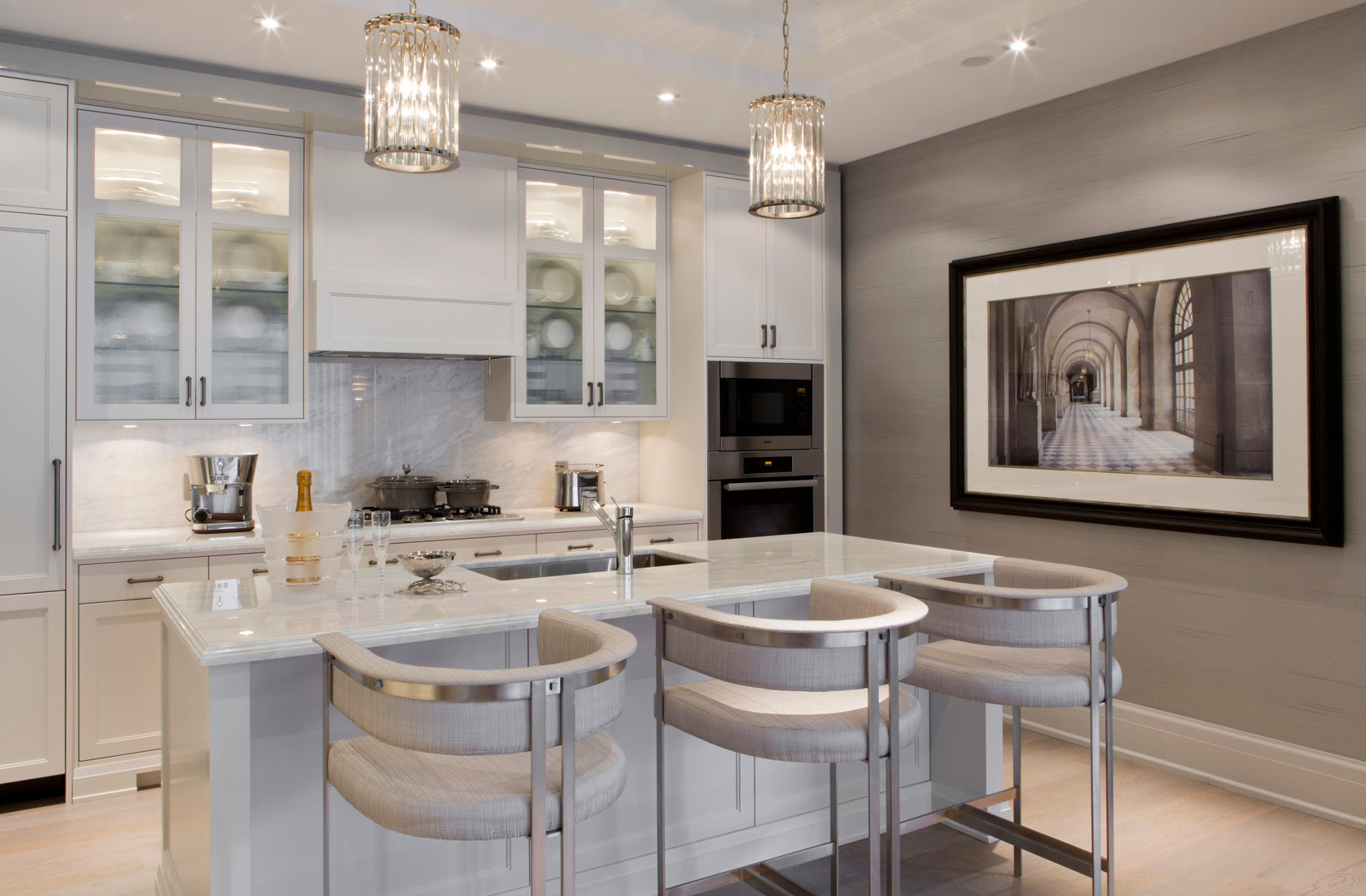 05
/15
A kitchen is the heart of home life, which is why it deserves special thought with Miele appliances, intricate millwork and Italian marble countertops. Mizrahi Developments is the only builder in Canada with the ISO 9001 certification, a rigorous process management system that puts an emphasis on customer satisfaction, superior quality and on-time, on-budget delivery.
06
/15
Part of the joy of living at 128 Hazleton is the attention to detail, not just in the design of the building, but in the service. A concierge, specially trained in hospitality, is on duty around the clock to take care of your every need – and to anticipate what you might need when you're too busy.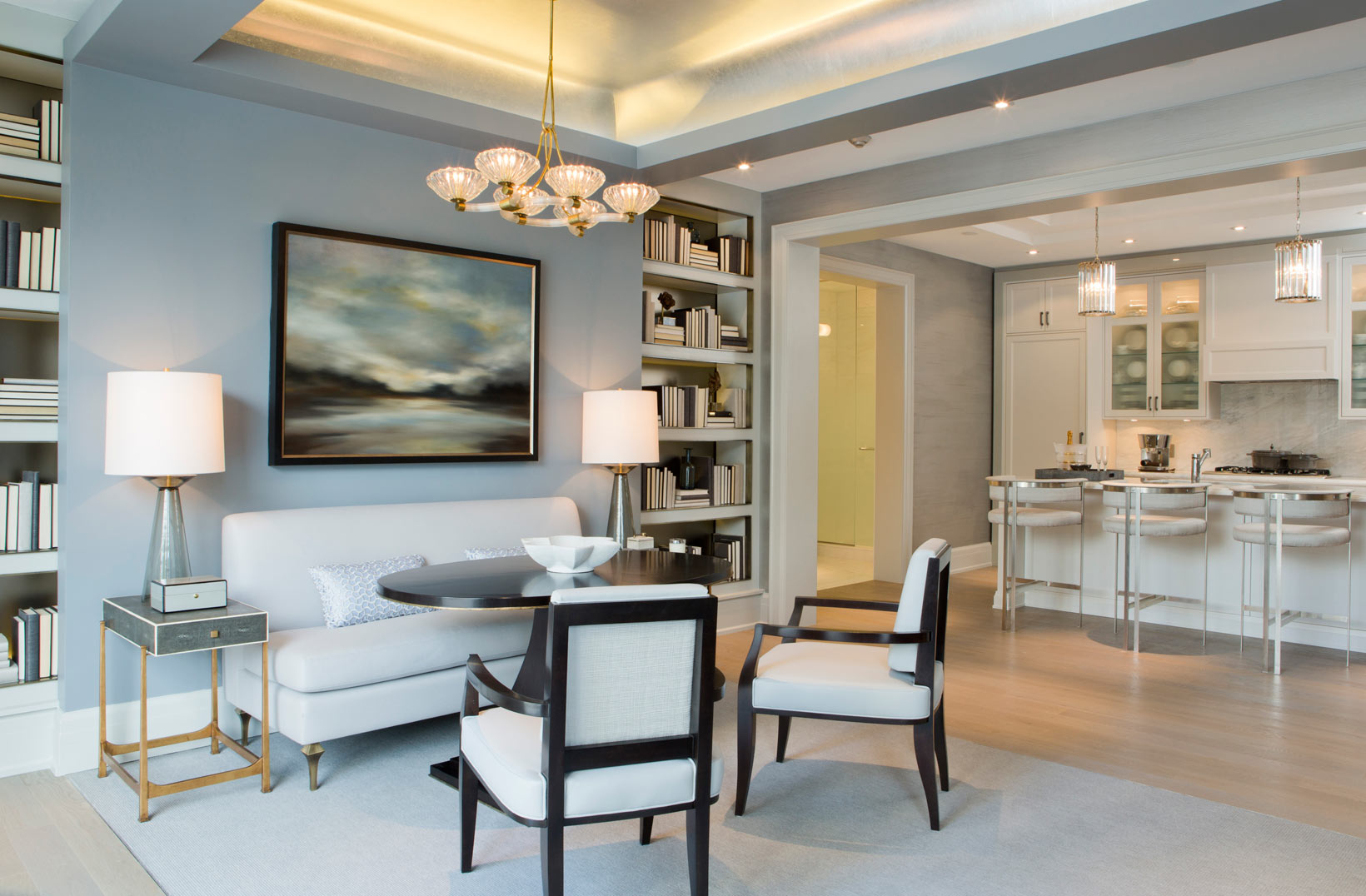 07
/15
Craftsmanship is evident in many details. Some you can see, such as the coffered ceilings and paneled walls. And some you cannot see. In the layers beneath the beautiful surface of your home, there is precision in the technical details, the structural engineering and climate control.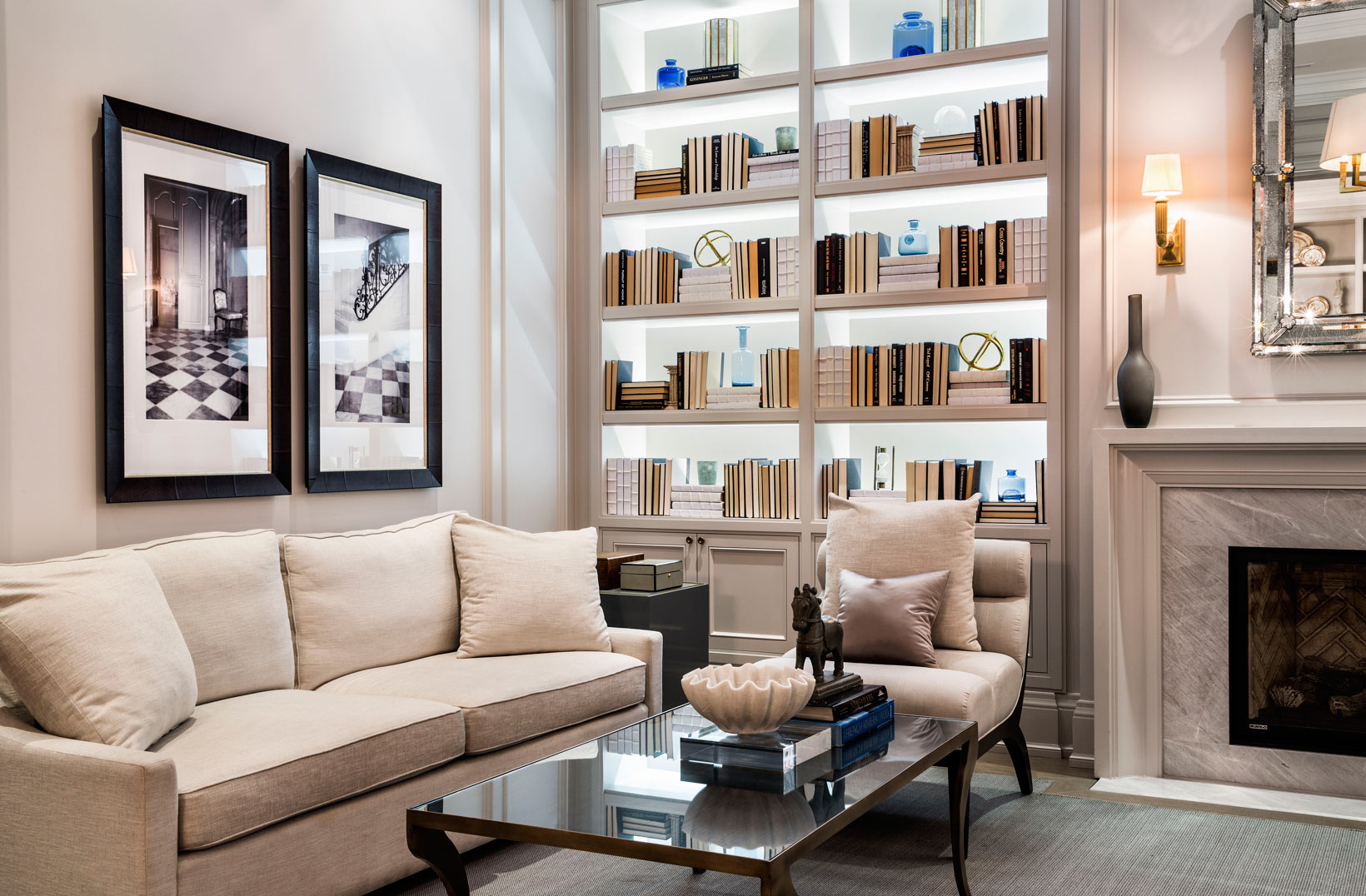 08
/15
High ceilings and light through large windows create a home that's a mansion in the sky. The Mizrahi brand has been built on an understanding of what we call old-world craftsmanship. As the world gets faster and more complex, we believe it's more important than ever to bring back a lost era, when attention to detail and quality workmanship were points of pride and honour.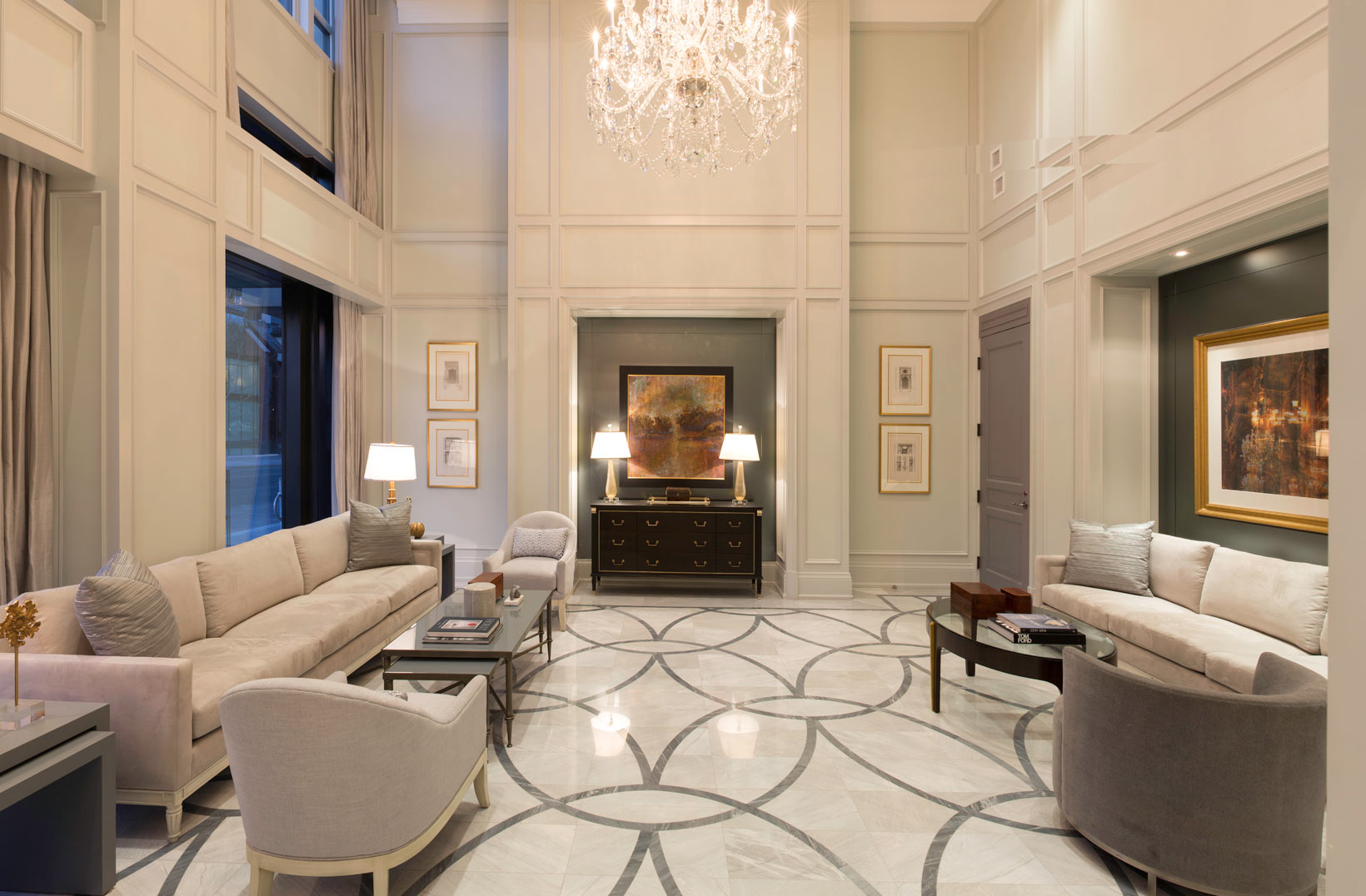 09
/15
The lobby at 128 Hazelton is warm and inviting as a living room in your home. Your friends and family can gather here before heading out with you for dinner and to spend the afternoon shopping on Bloor Street or visiting galleries in Yorkville.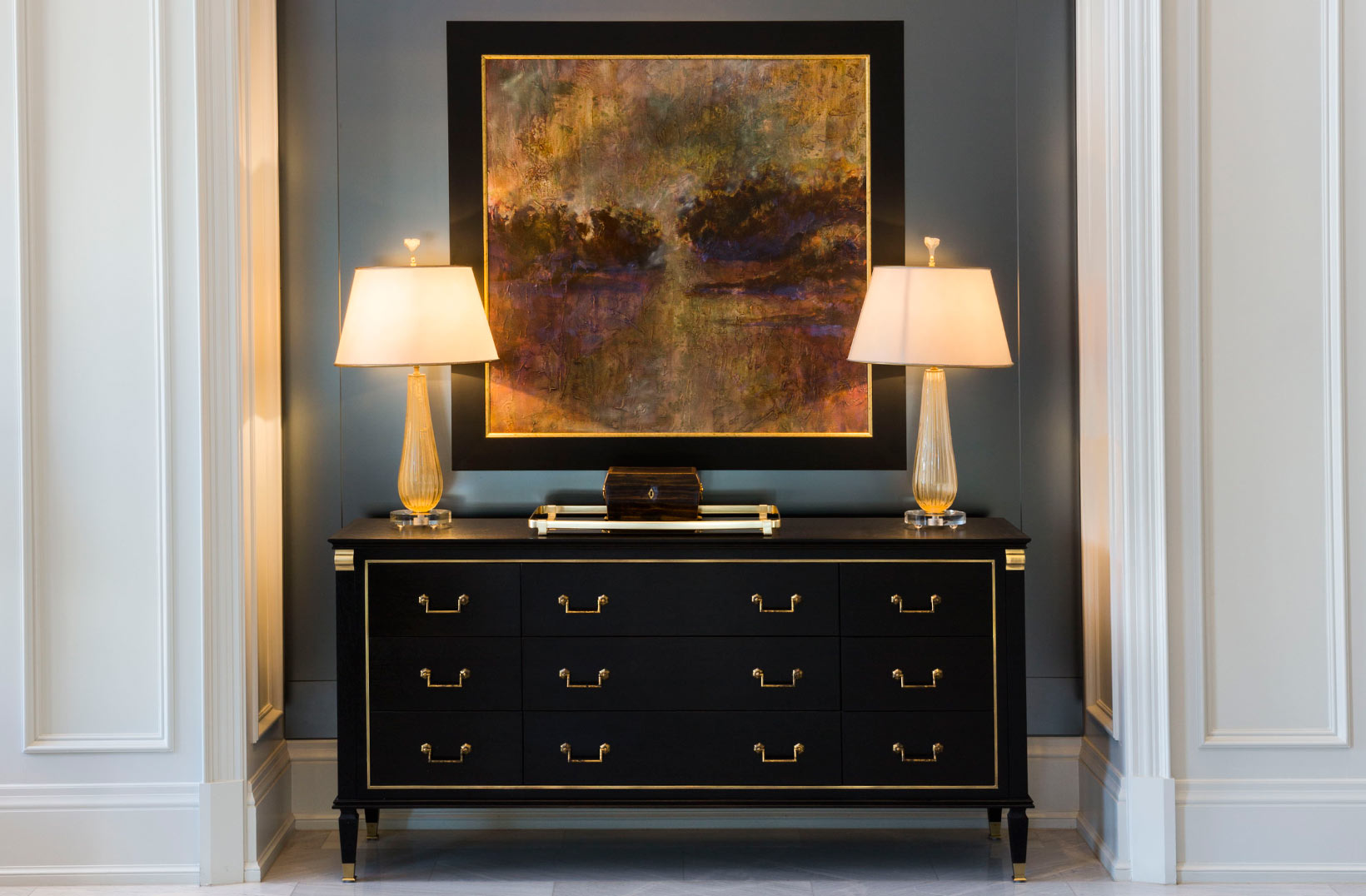 10
/15
In the search for what is new, we often forget what is beautiful about the past. Mizrahi Developments is committed to classic elegance that never fails to comfort with a sense of permanence and beauty.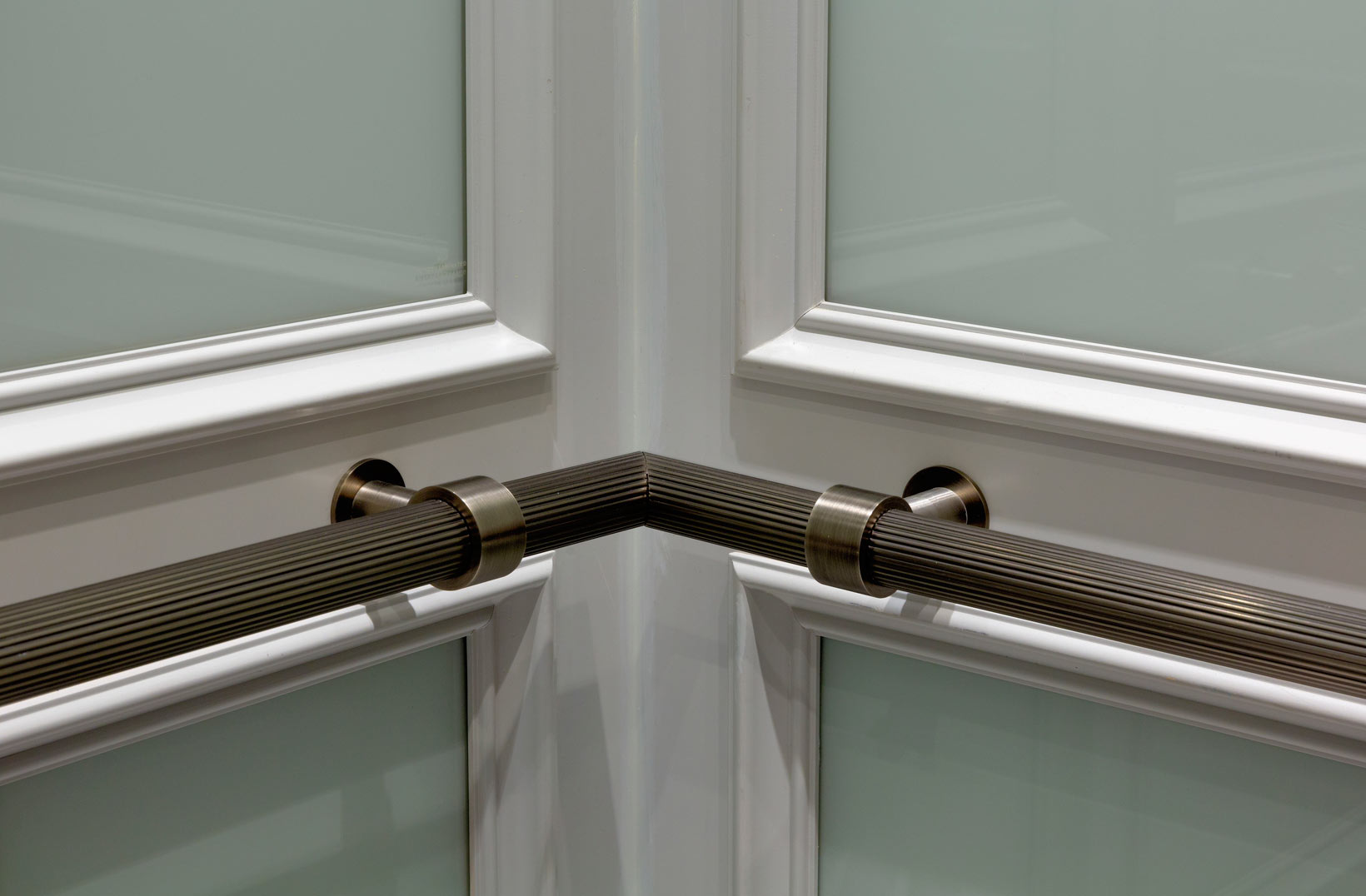 11
/15
Private elevators take you to your residence, opening into your foyer. The procession from the public realm to the private has been carefully thought out in architectural and design features to underscore the importance of knowing that you have a quiet, calm sanctuary in the thriving heart of midtown Toronto.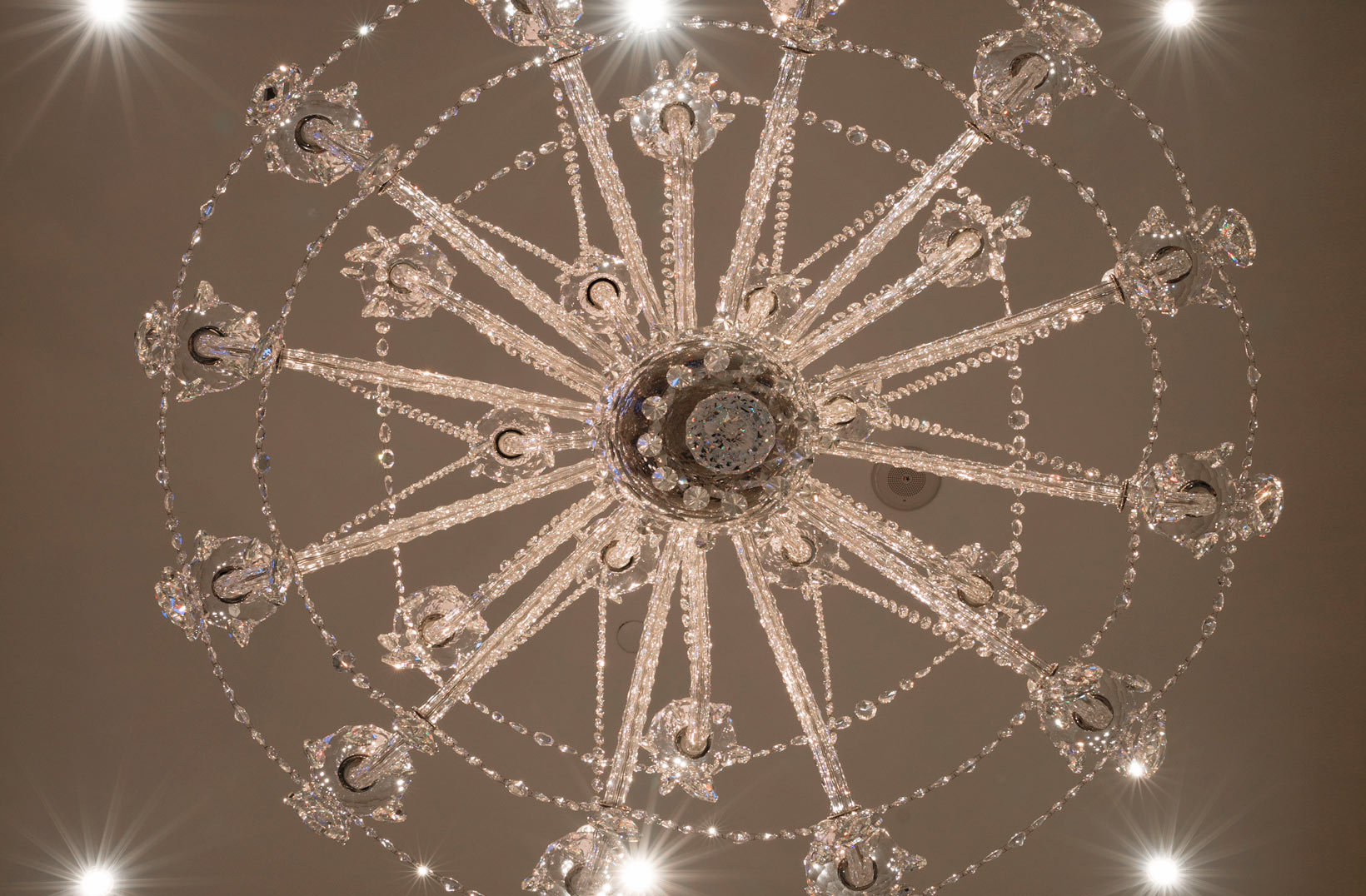 12
/15
A chandelier is a thousand points of sparkling light, reminiscent of an elegant era when care was put into every detail. A commitment to perfection and beauty drives the award-winning Mizrahi brand in one of North America's most competitive luxury marketplaces.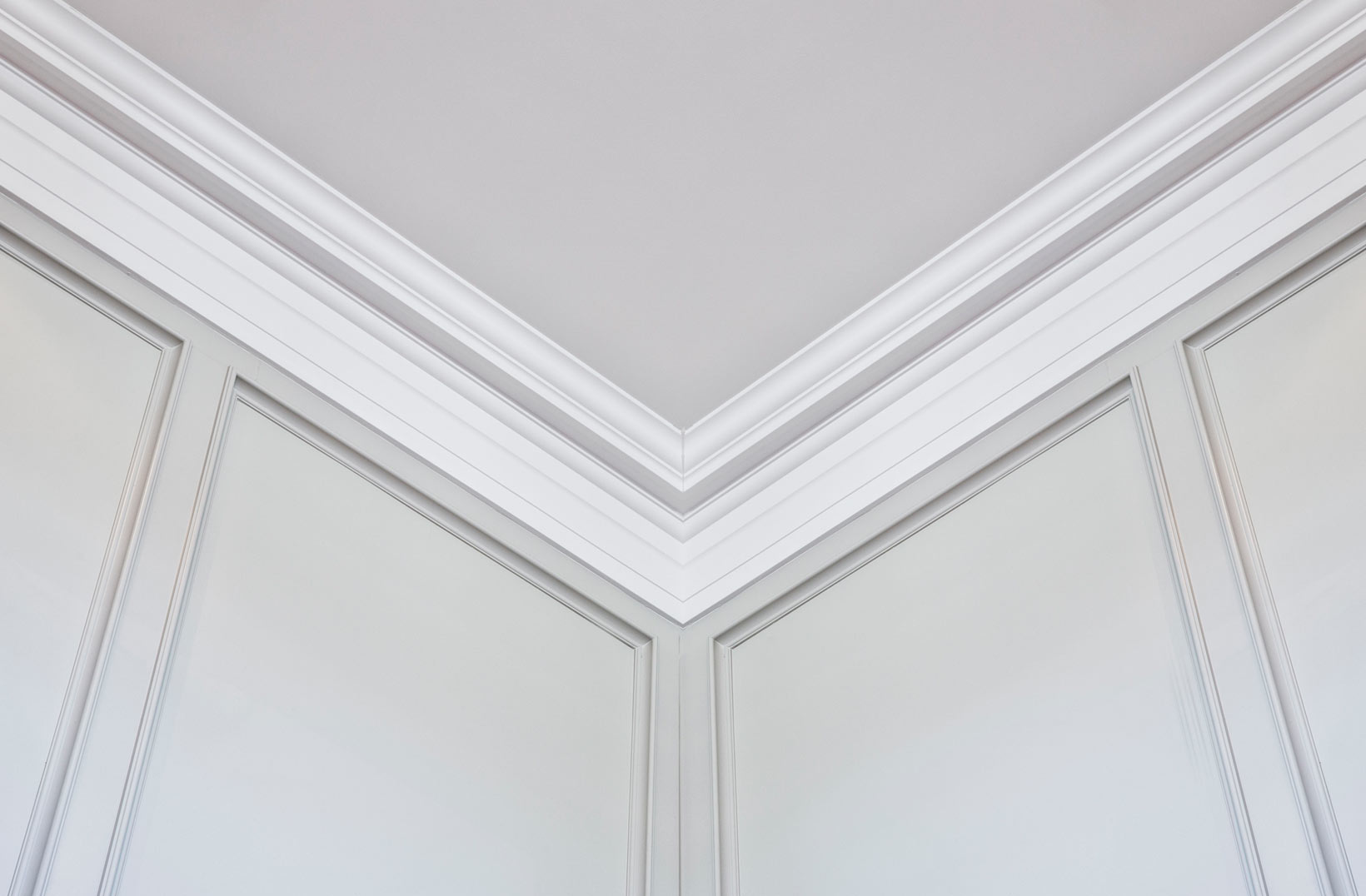 13
/15
We think of building codes as a standard that can and should be surpassed. Walls are three times thicker than required. Windows are UV-protected. Mizrahi Developments builds to standards born of our passion for making homes with a difference you can feel the minute you step inside.
14
/15
We believe in a home as a living, breathing place, where you can indulge your love of beauty and your need for self-expression. You can feel the perfection of a home that is built with care and a superior attention to detail. The moment you enter, you feel different; you feel relief, happiness and gratitude.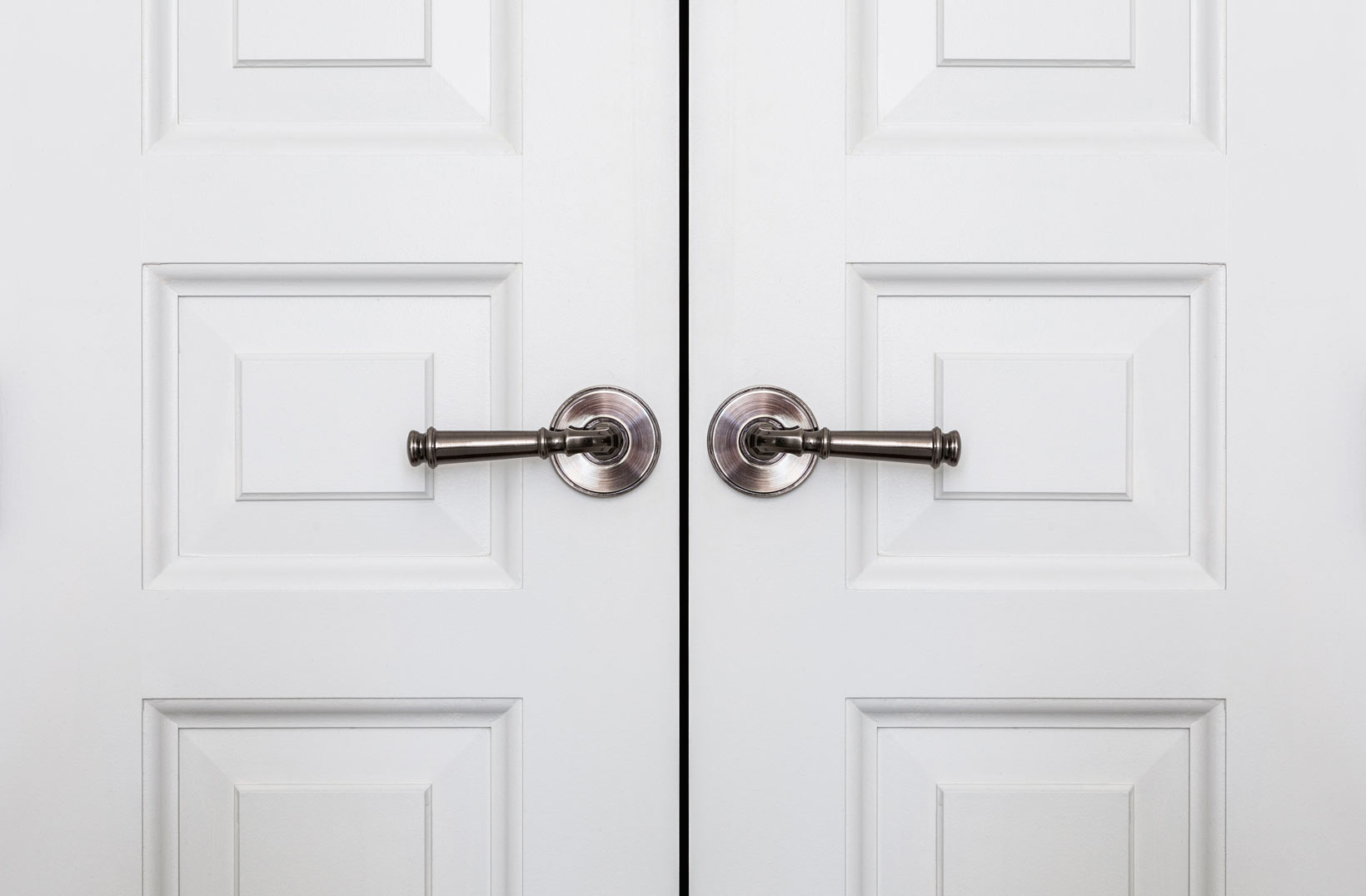 15
/15
Behind a closed door, your private world unfolds. The idea of home is that it is your bulwark against what is beyond control; against the beautiful chaos of city life and all the people it. This is where you are restored. It is where you can be yourself. Mizrahi Developments builds with that in mind and welcomes you to your world.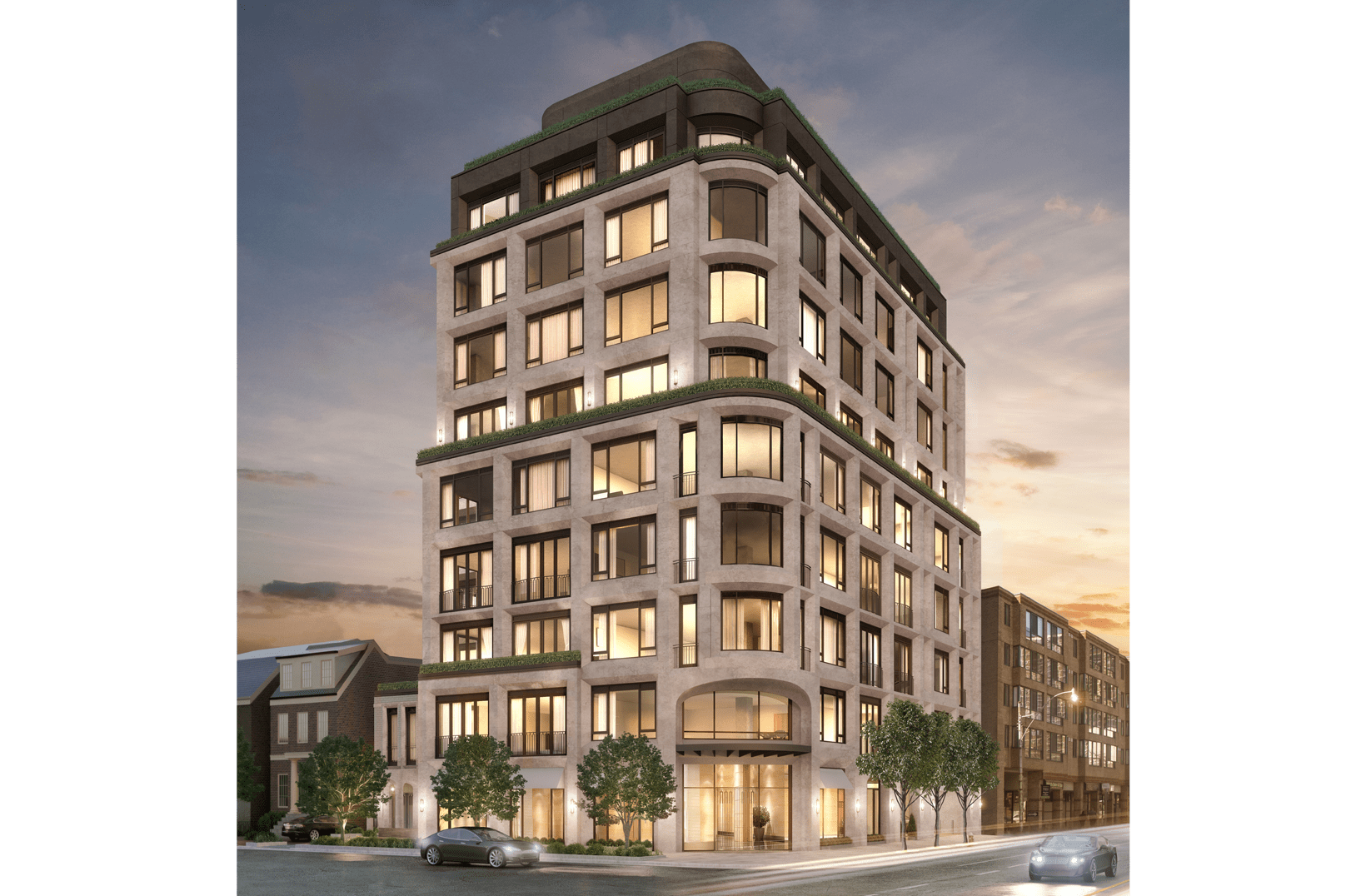 01
/9
On the corner of Hazleton Avenue and Davenport Road, 128 Hazelton is situated at the gateway to Yorkville, the beloved heritage neighbourhood in midtown Toronto. The renaissance of Davenport Road continues with 128 Hazelton, bringing back grace and classic proportion to the streetscape.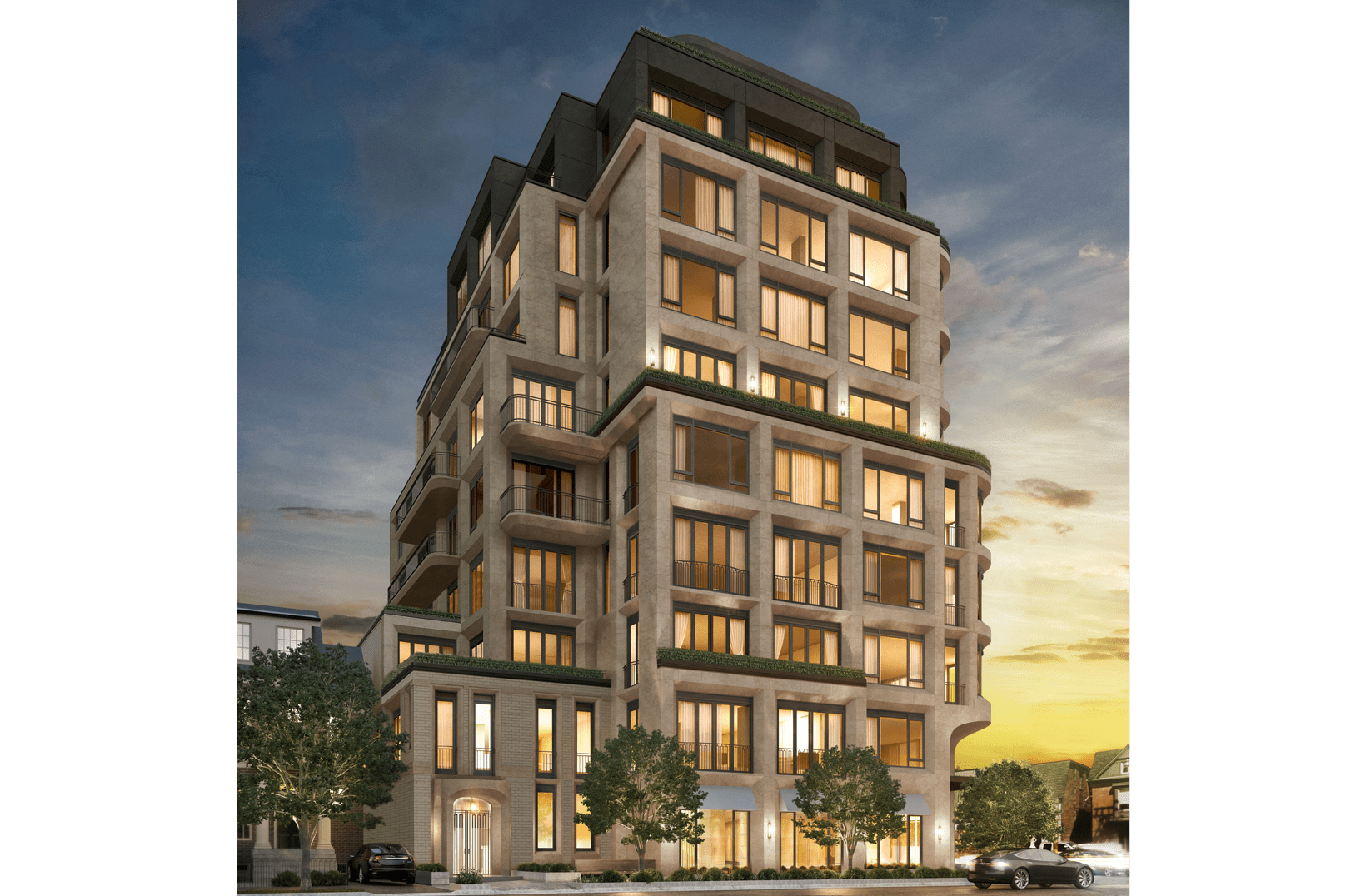 02
/9
An undulating exterior with pockets of space creates a welcoming façade. Large windows bring in light all times of day. Balconies and terraces stretch out into the sky to offer outdoor living in a neighbourhood known for its mature trees and charming architecture.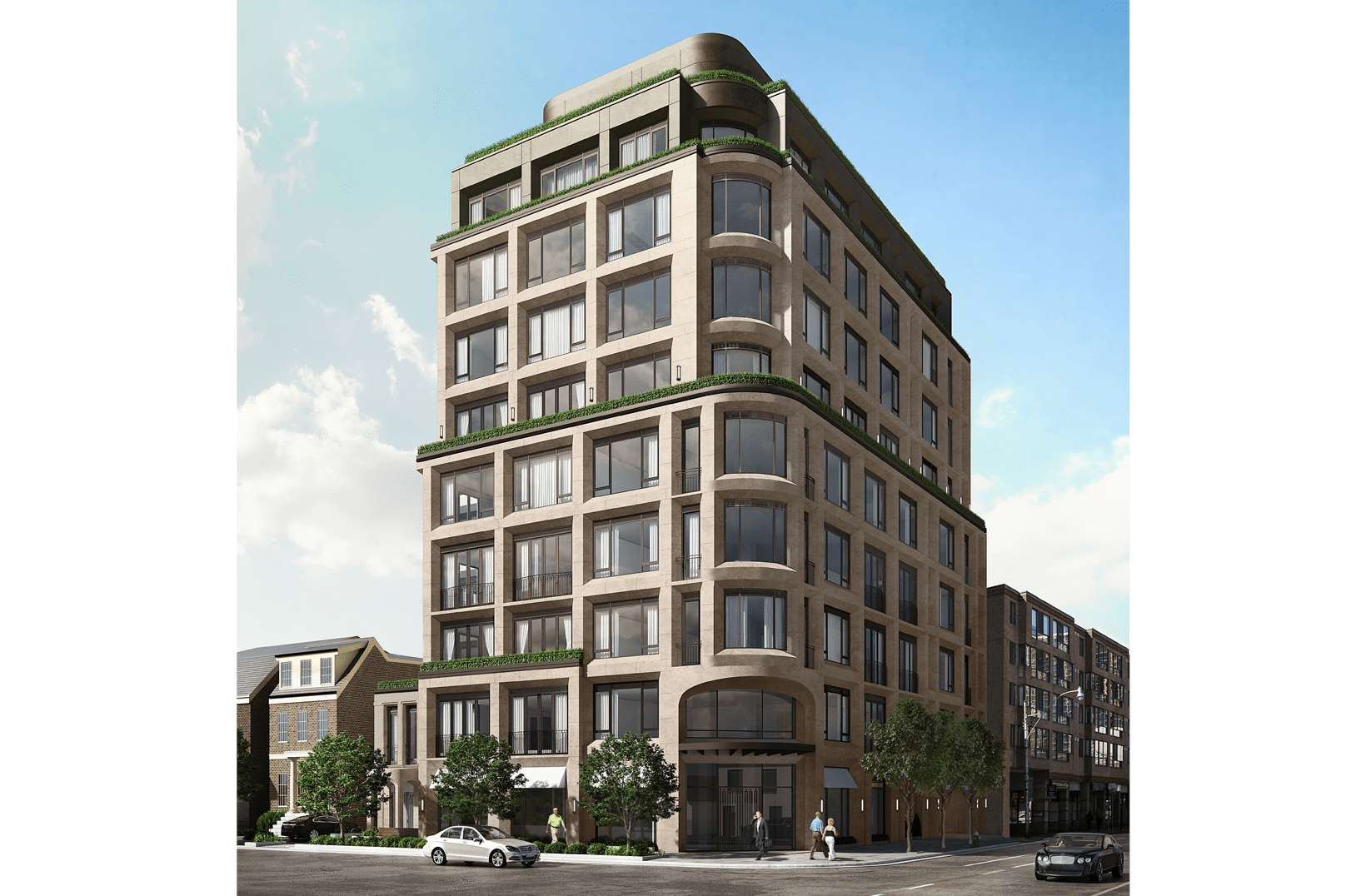 03
/9
The architecture of 128 Hazelton anchors the building in the heritage neighbourhood, making it look as though it has always been there. Mizrahi Developments worked closely with community stakeholders to honour the historic significance of the area.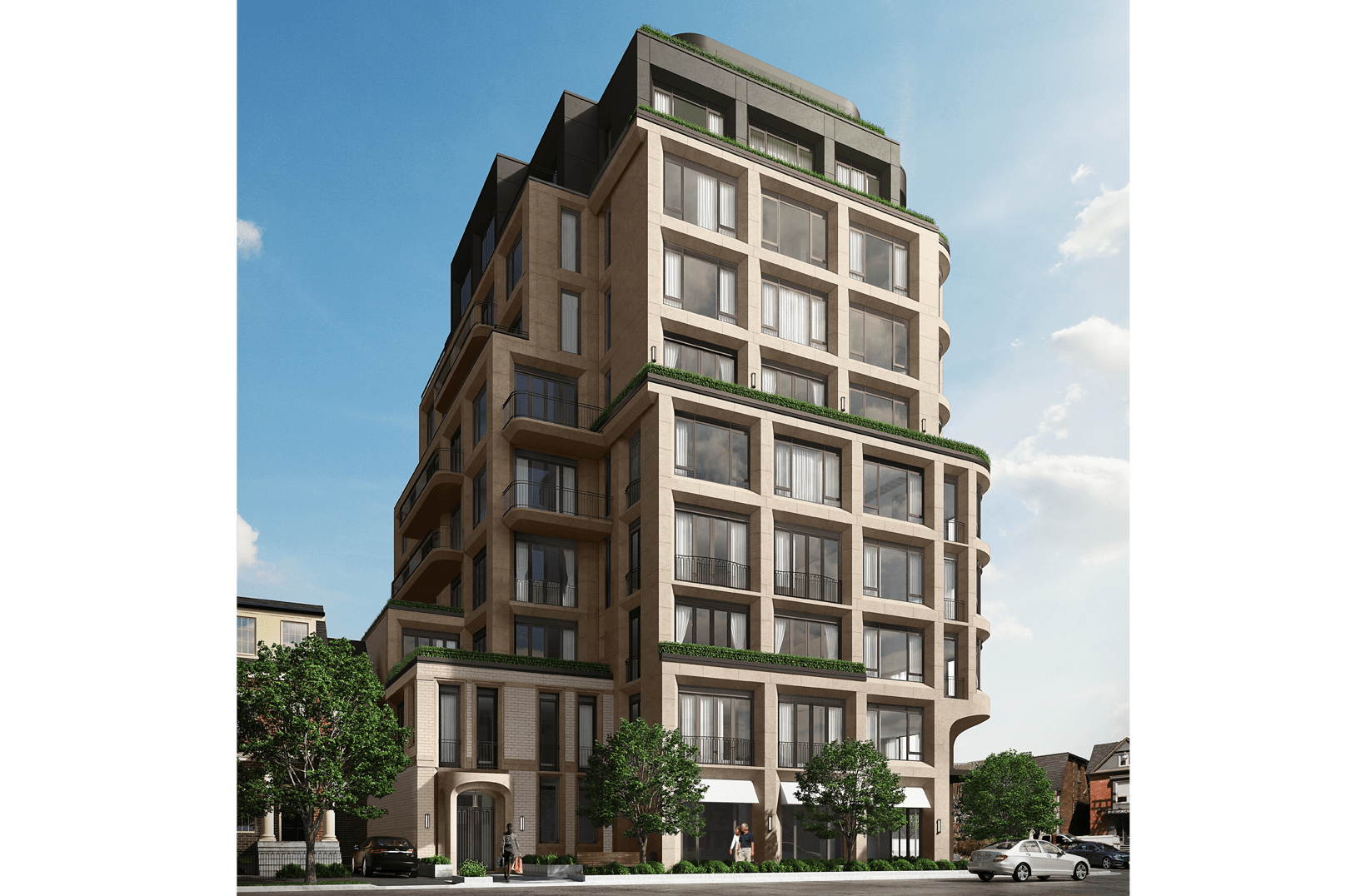 04
/9
Situated on the edge of Yorkville, a beautiful, village-like neighbourhood in midtown Toronto, 128 Hazelton is around the corner from popular restaurants and boutiques as well as the world-renowned shopping on Bloor Street.
05
/9
Urban life is made easy with valet parking. We will help with bringing in your shopping and then park your car for you. When we envision a building such as 128 Hazelton, we think about the services that will help enhance your daily life.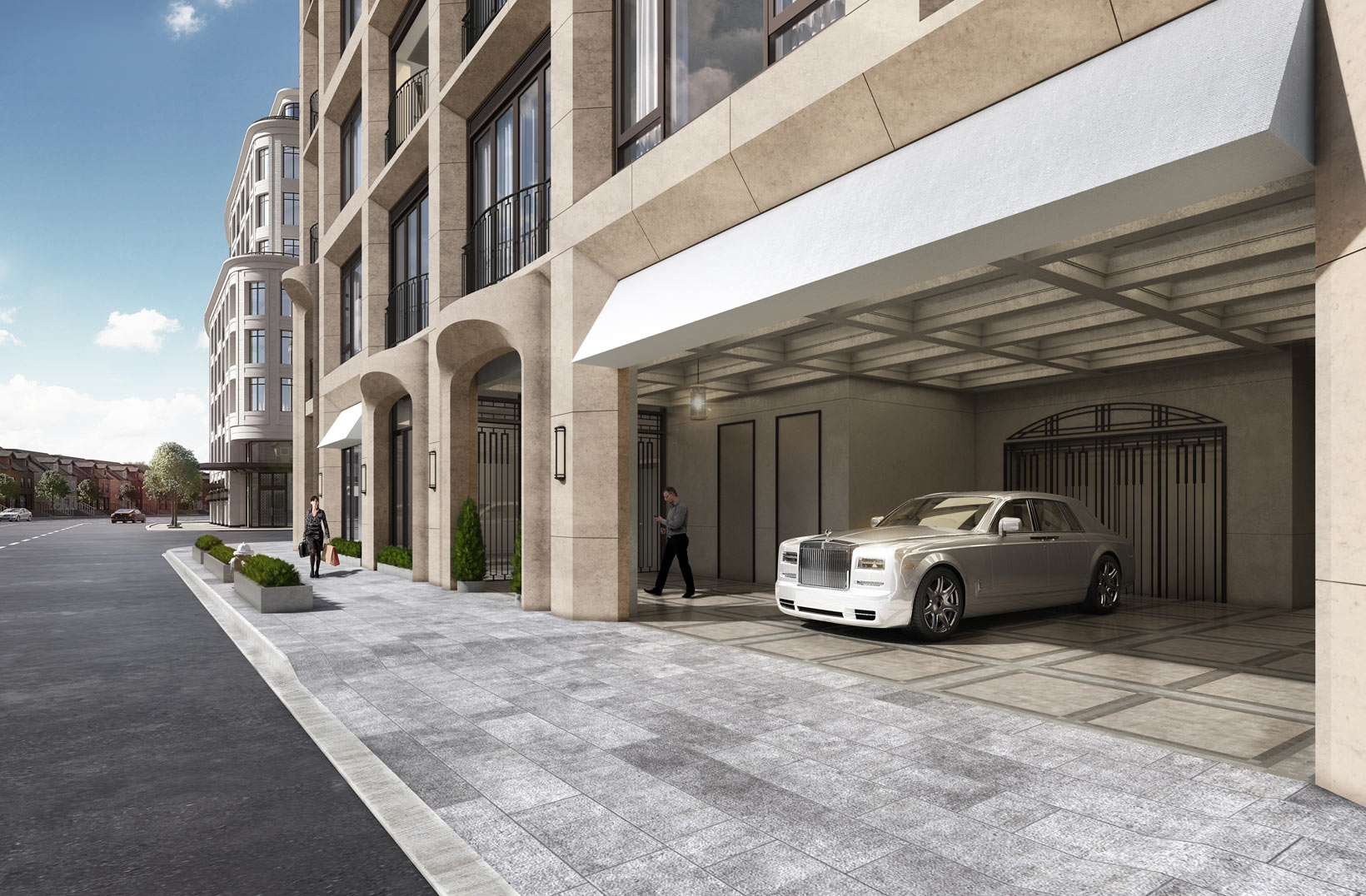 06
/9
Underground parking simplifies life in the middle of Toronto, now North America's fourth largest city. Parking valets will park and retrieve your car at your request.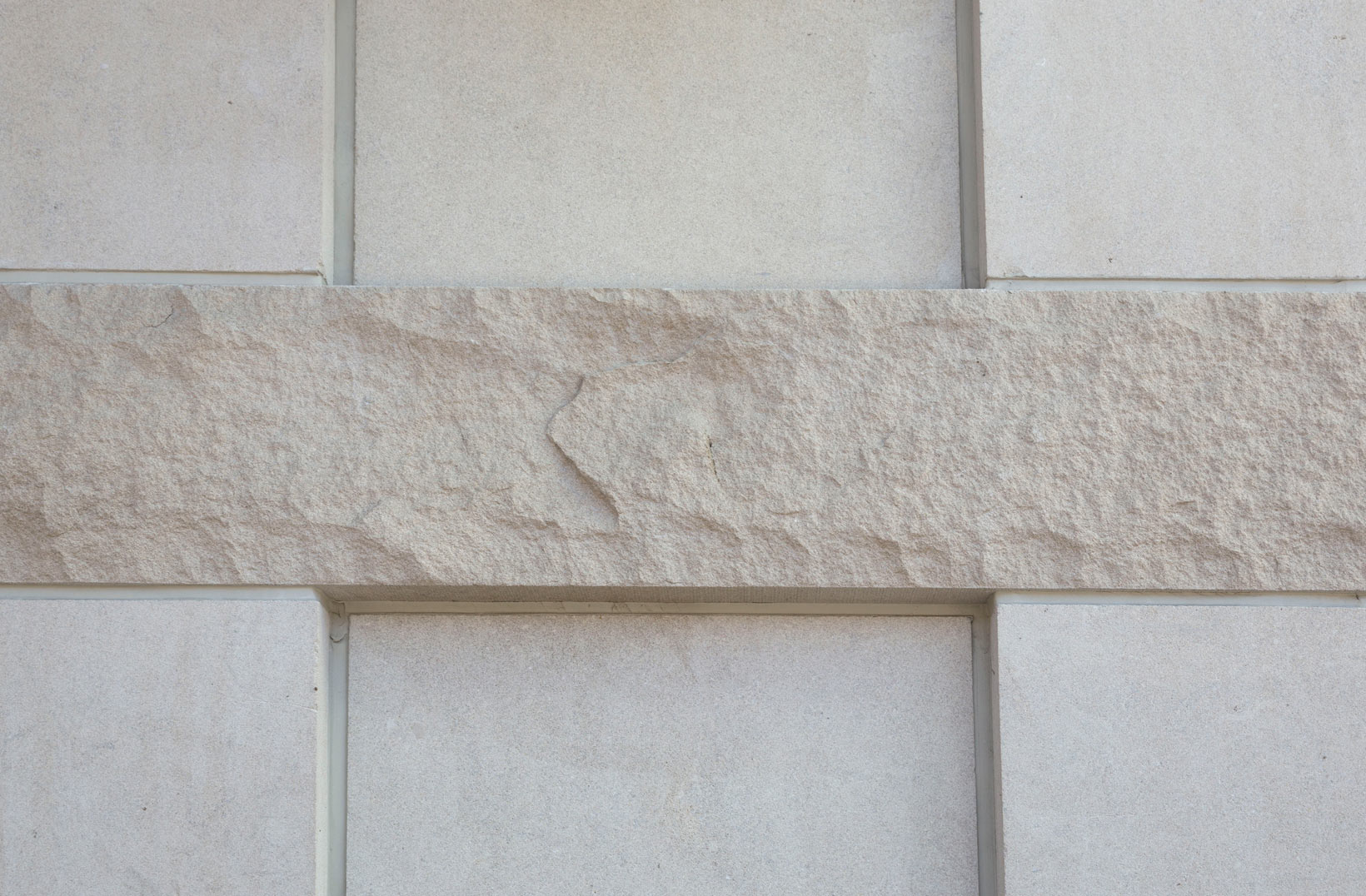 07
/9
Pale limestone, sourced from Italy, clads the exterior for an elegant, classic presence on the street. Designed to echo 133 Hazelton and 181 Davenport, which are adjacent Mizrahi boutique projects, 128 Hazelton is a continuation of timeless grace.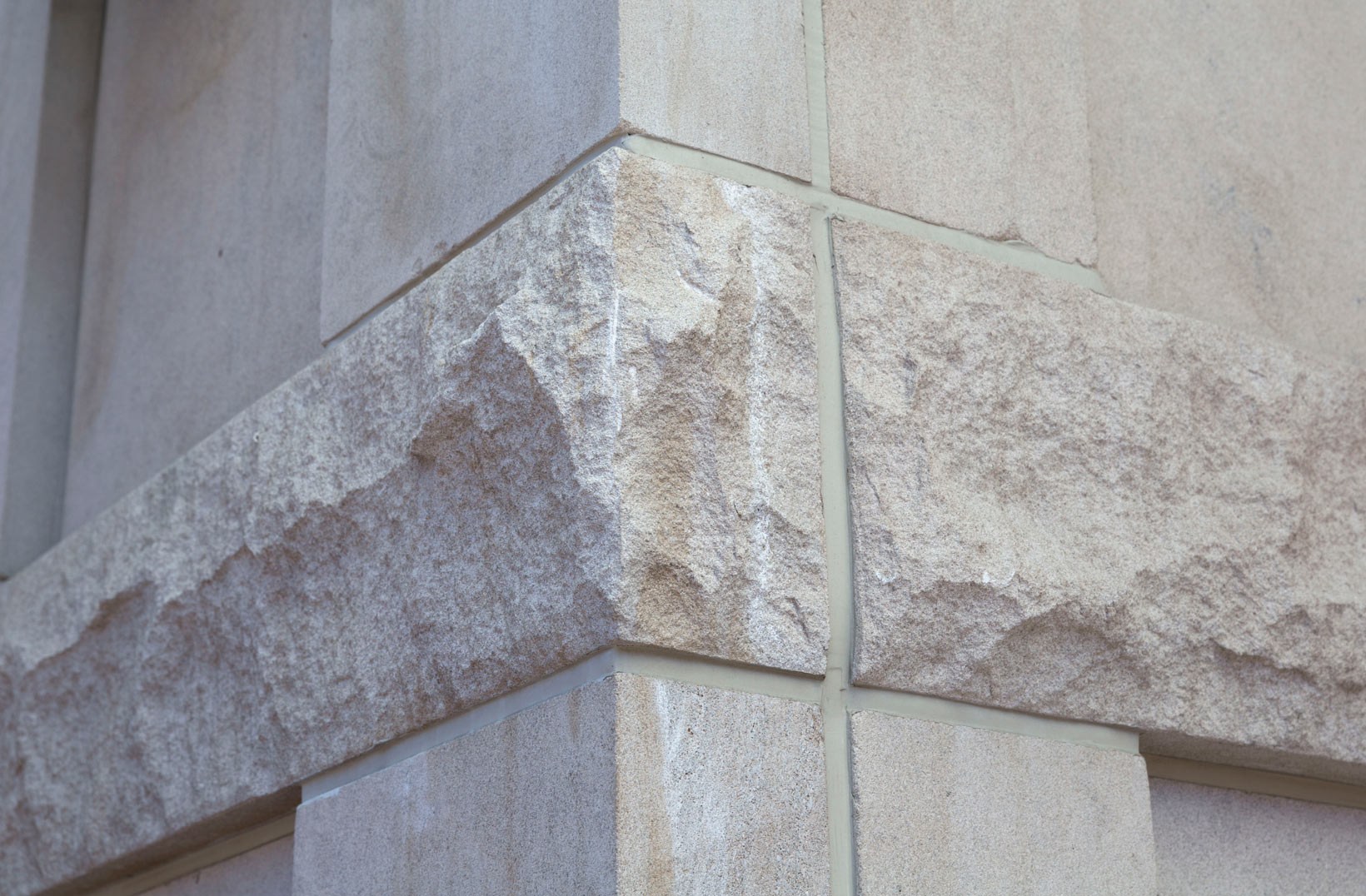 08
/9
The inspiration for 128 Hazelton was the famous Haussman architecture of 19th century Paris. Built to establish a grand sense of proportion and elegance along the boulevards of Paris, they have never gone out of style.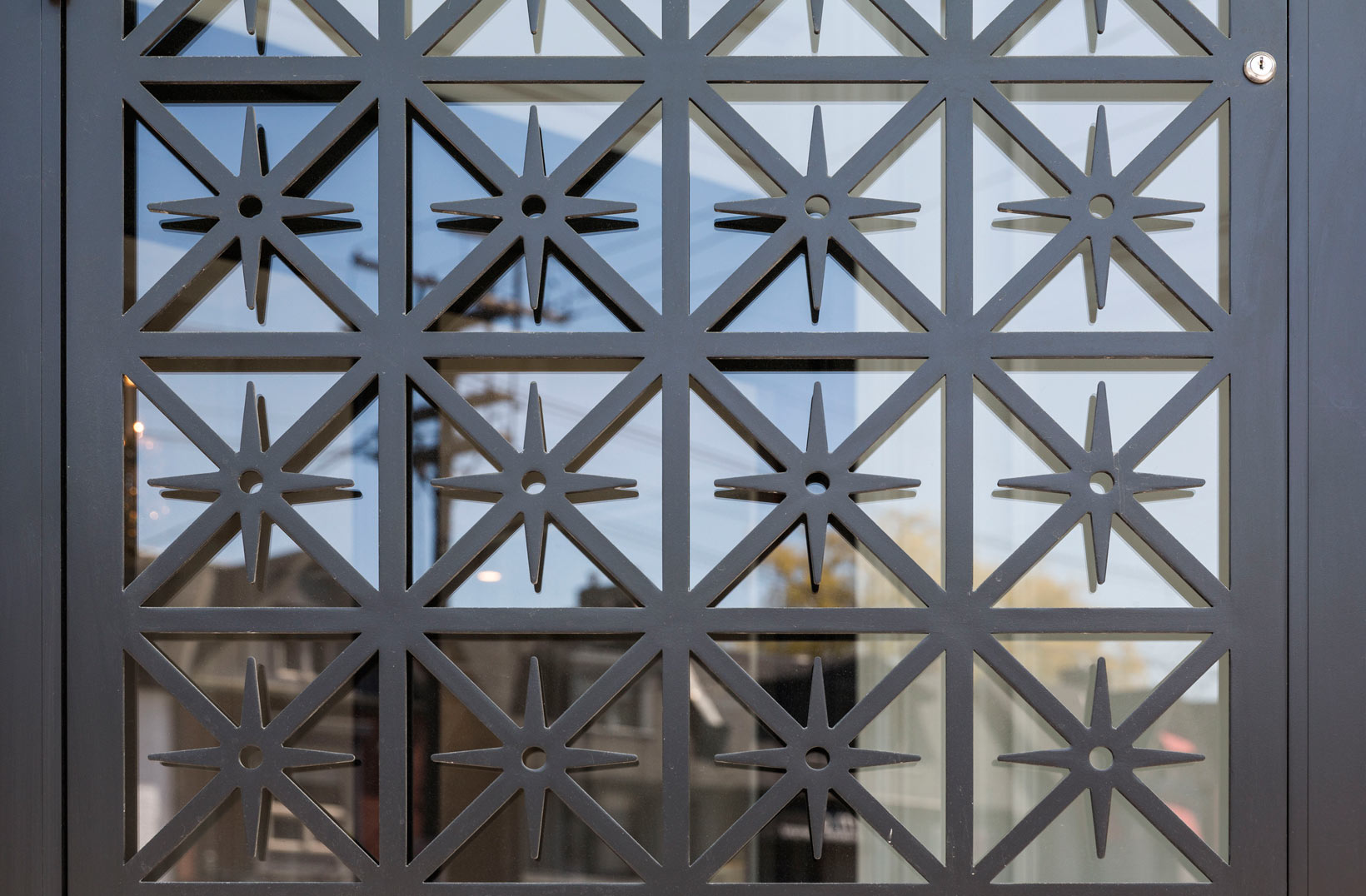 09
/9
European sensibility informs many of the design features of 128 Hazelton. During travels around the world, our team is constantly on the lookout for beauty in architecture and design as we search for ways to add to the pleasure of living in a Mizrahi building.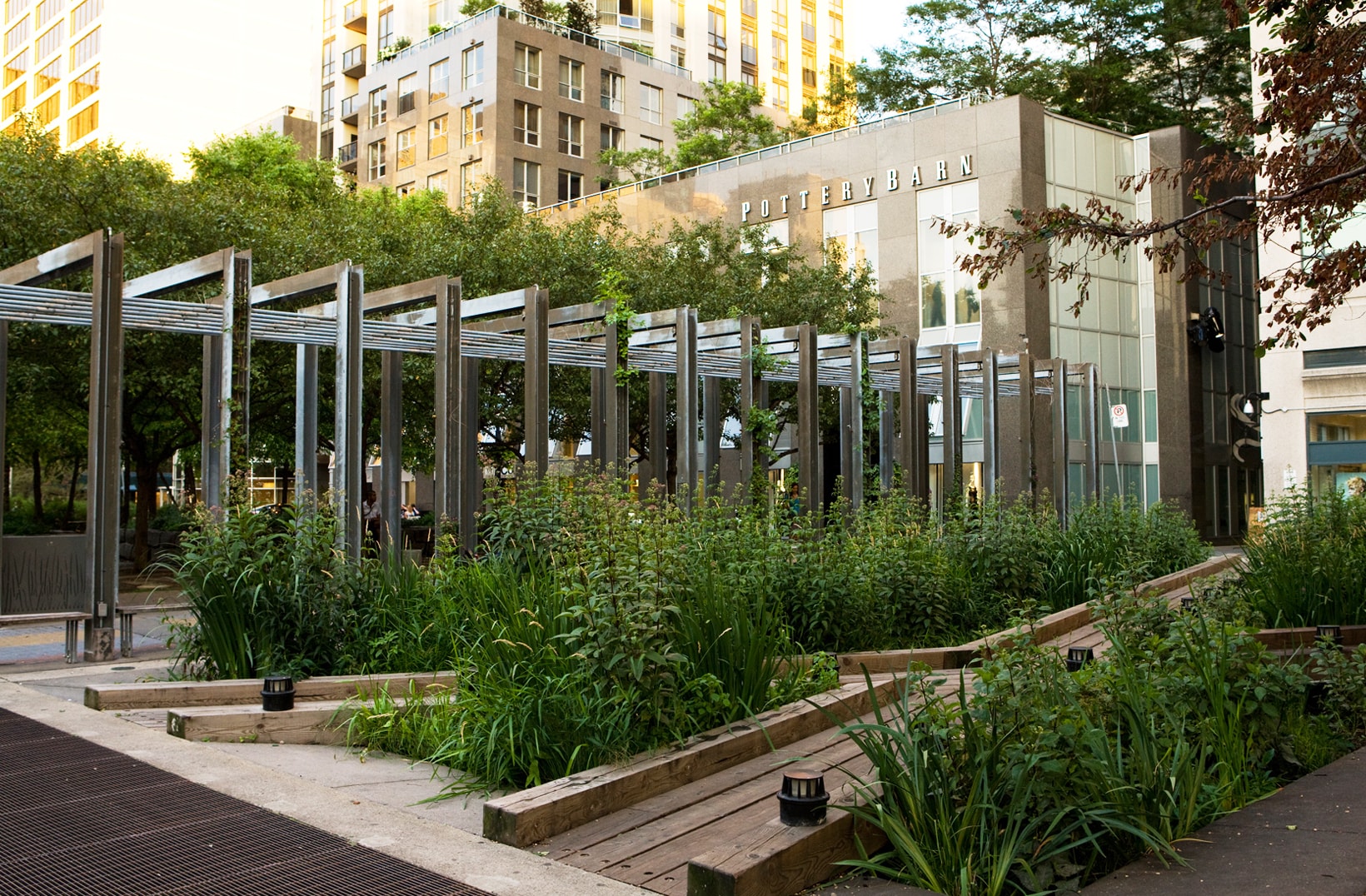 01
/9
The urban park in the centre of Yorkville is unlike anything else in the world. Here, landscape designers combined natural grasses, flowers and rocks to pay tribute to the natural beauty of Canada and create a dramatic yet peaceful green space.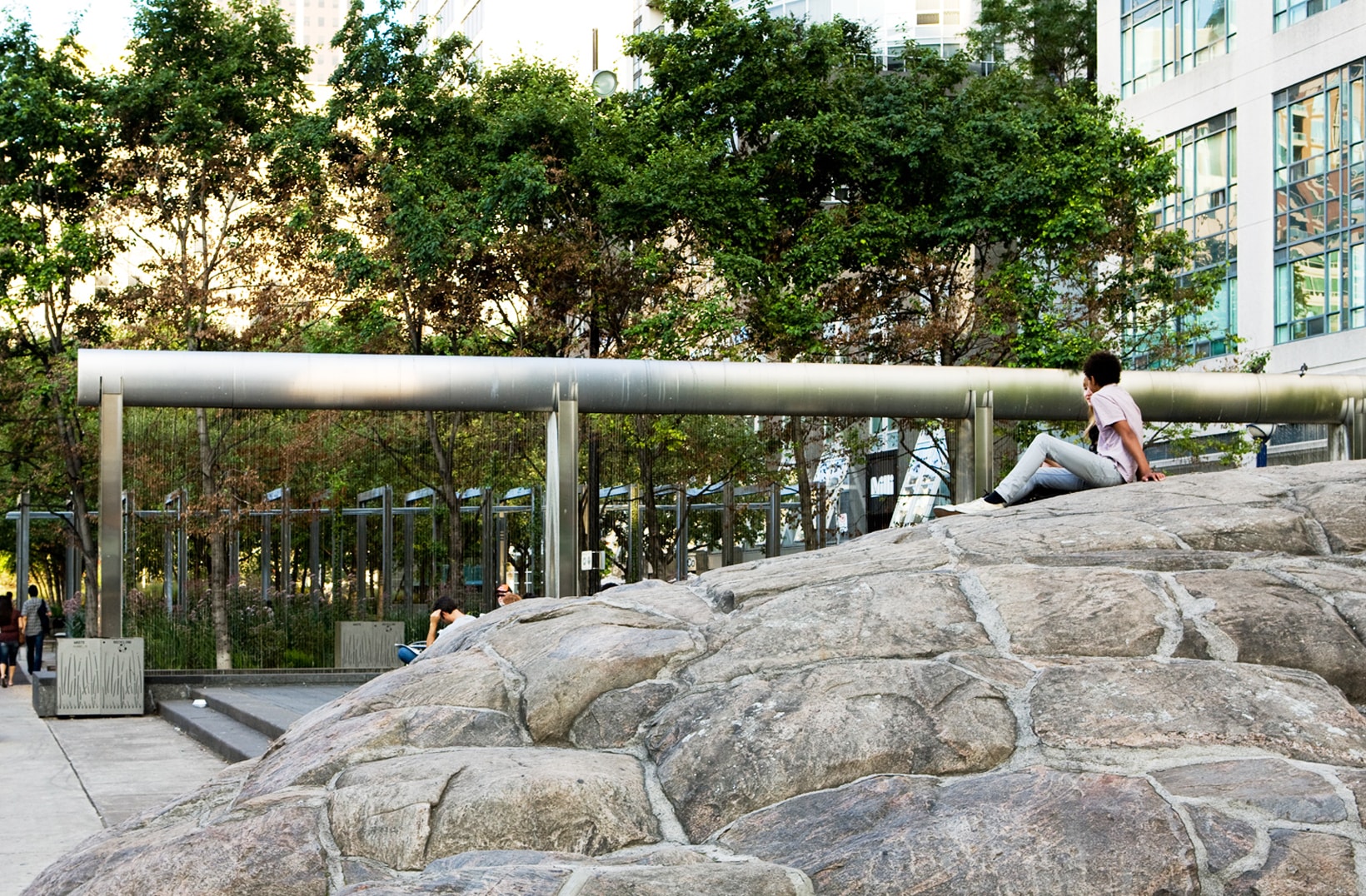 02
/9
North of Toronto in the Muskoka region of beautiful lakes and forest, rocks from the Canadian Shield are like exquisite sculptures of texture, shape and colour. To celebrate that iconic beauty of Canada, a 600-ton fragment of this country's glacial shield was dissembled and brought, piece by piece, to the park where it was put back together.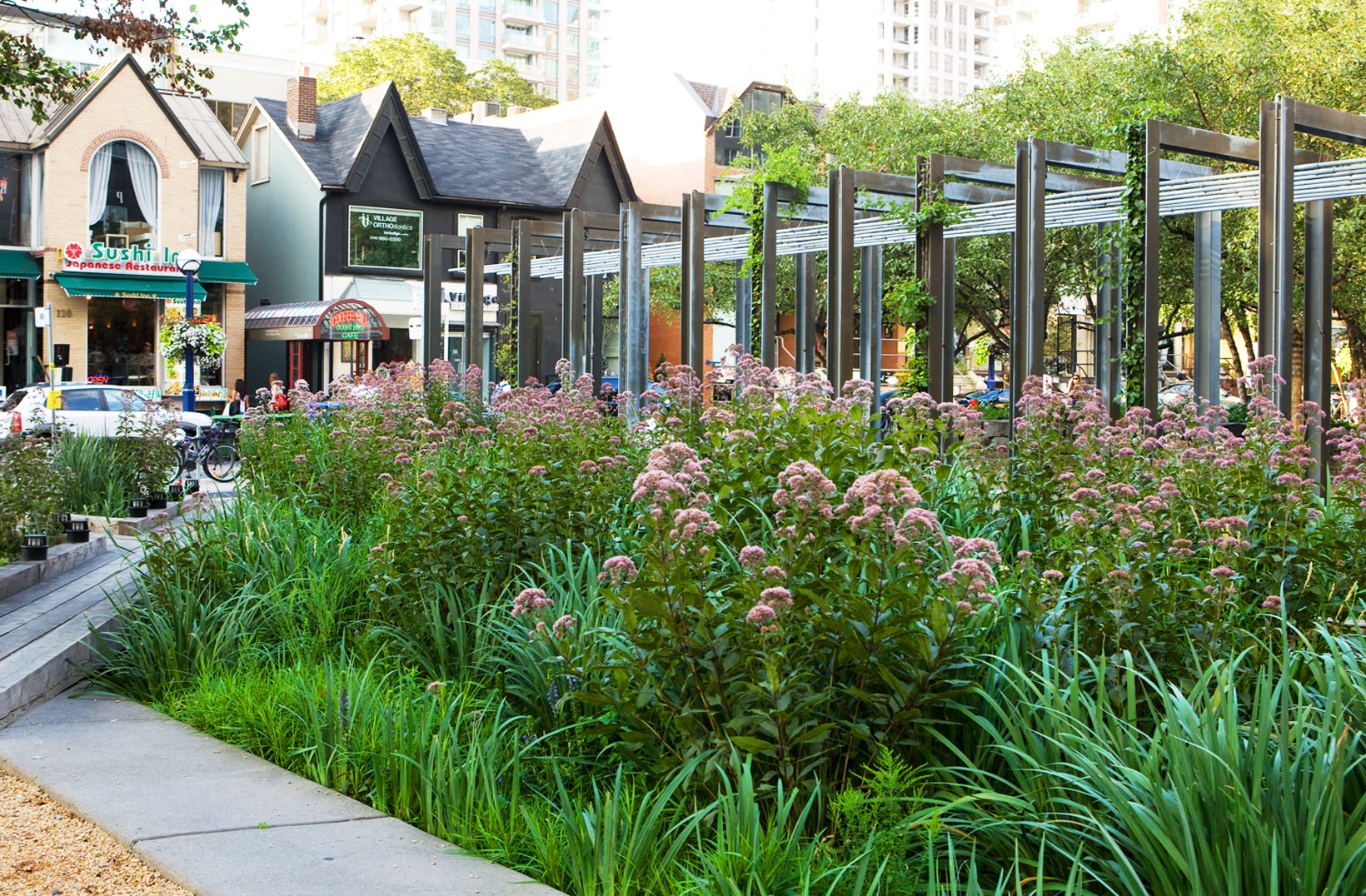 03
/9
Yorkville was once a Victorian village all its own until it became part of the growing city of Toronto in the early 20th century. The charm of that heritage is still evident in the townhouses and boutiques that line the community's streets.
04
/9
Flagship stores for some of the world's most popular brands are just around the corner on Bloor Street. From your home on Hazleton Avenue, it takes only a few moments to walk down the pleasant, tree-lined street to one of the city's most exciting intersections.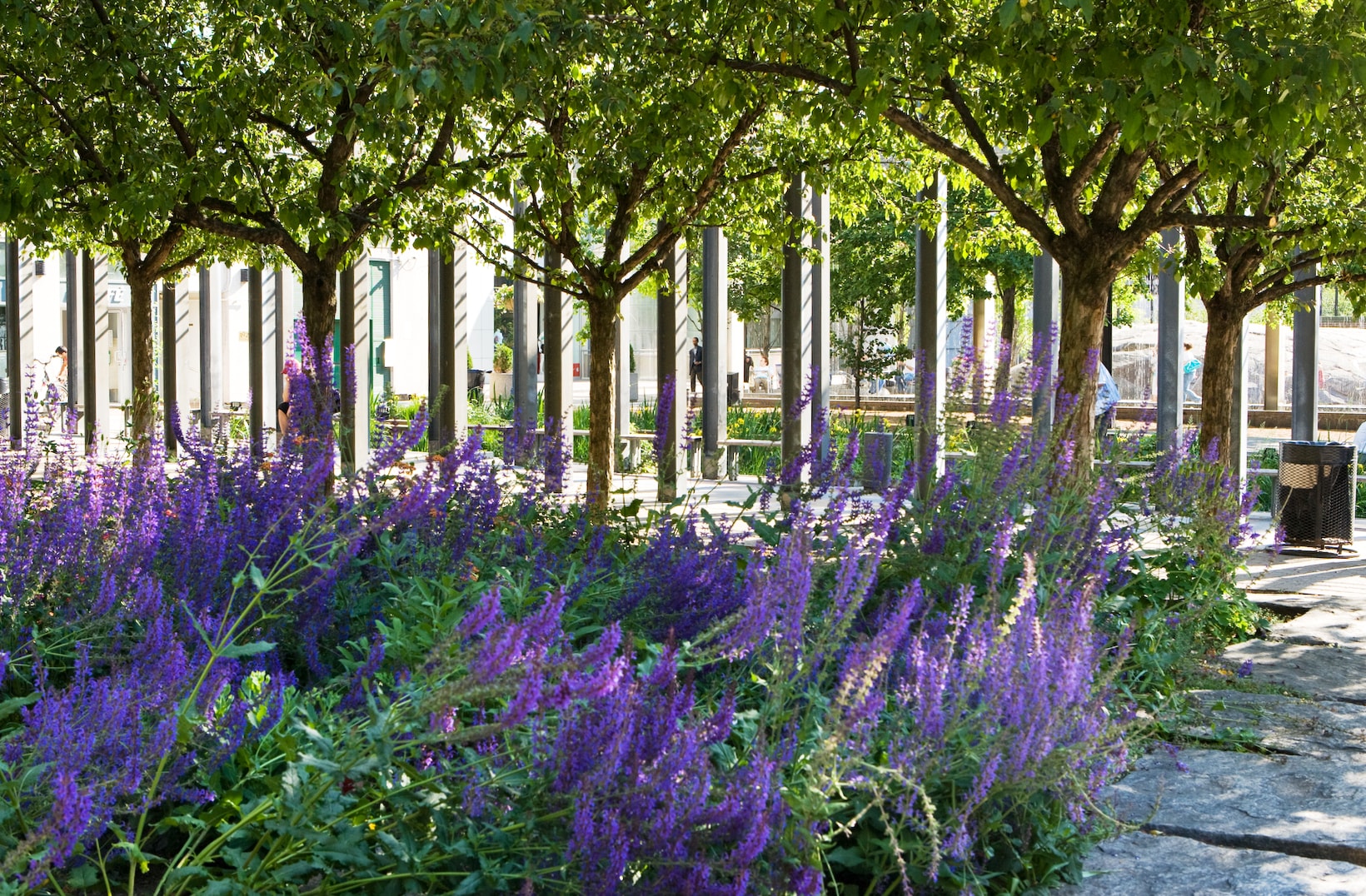 05
/9
The beauty of the Yorkville neighbourhood is in the architecture and the maturity of its nearby parks. It feels like a village community with local shops and restaurants, run by people who care passionately about the history and integrity of the heritage area.
06
/9
One of the great pleasures of living in Yorkville is the ability to easily walk to some of the city's most popular restaurants. In addition, there are interesting boutiques and museums just around the corner.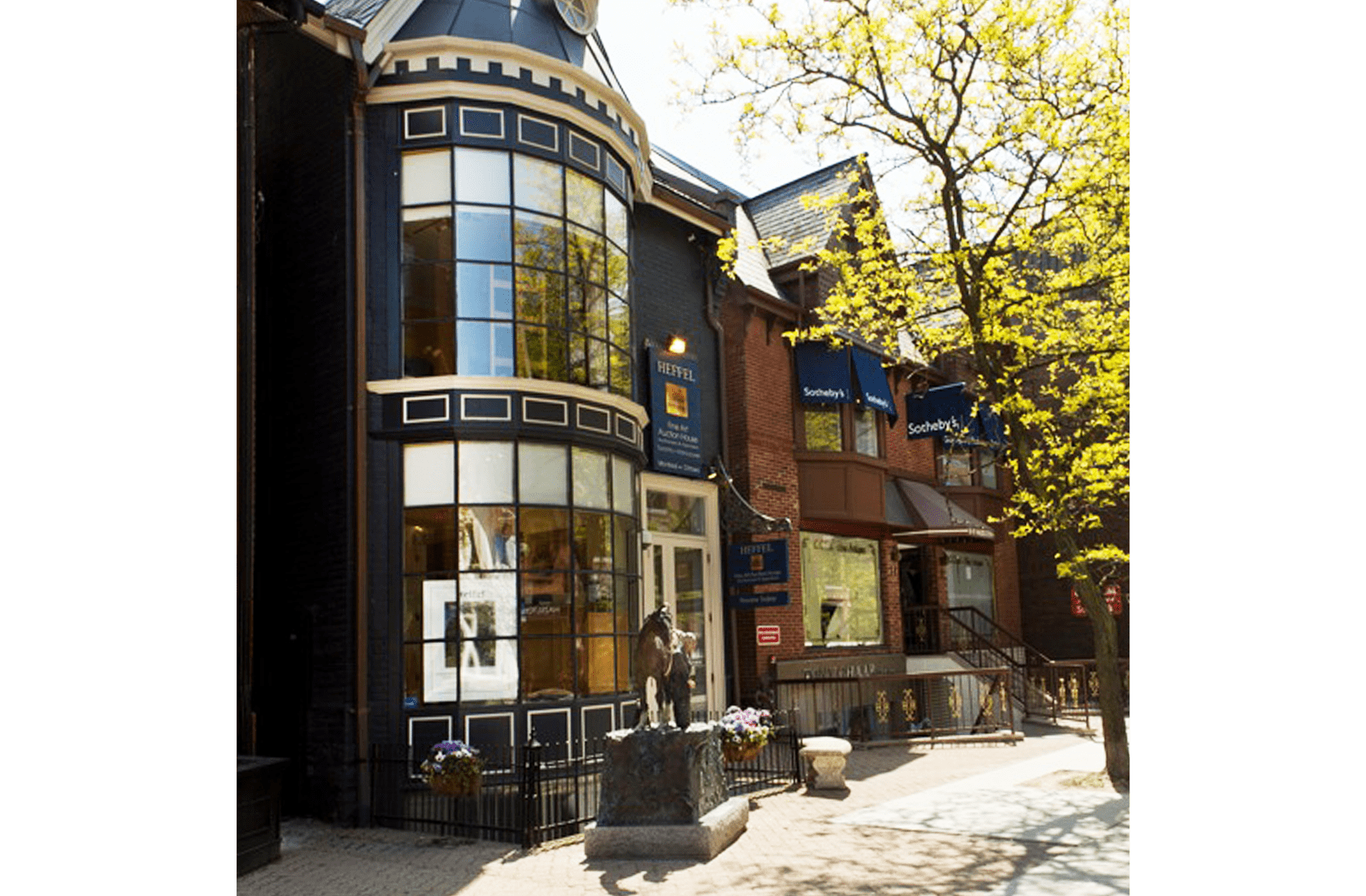 07
/9
Charm is in short supply in a fast-expanding city. Yorkville has been of historical significance for nearly a hundred years, and as Toronto has grown around it, the community has worked hard to preserve its unique beauty.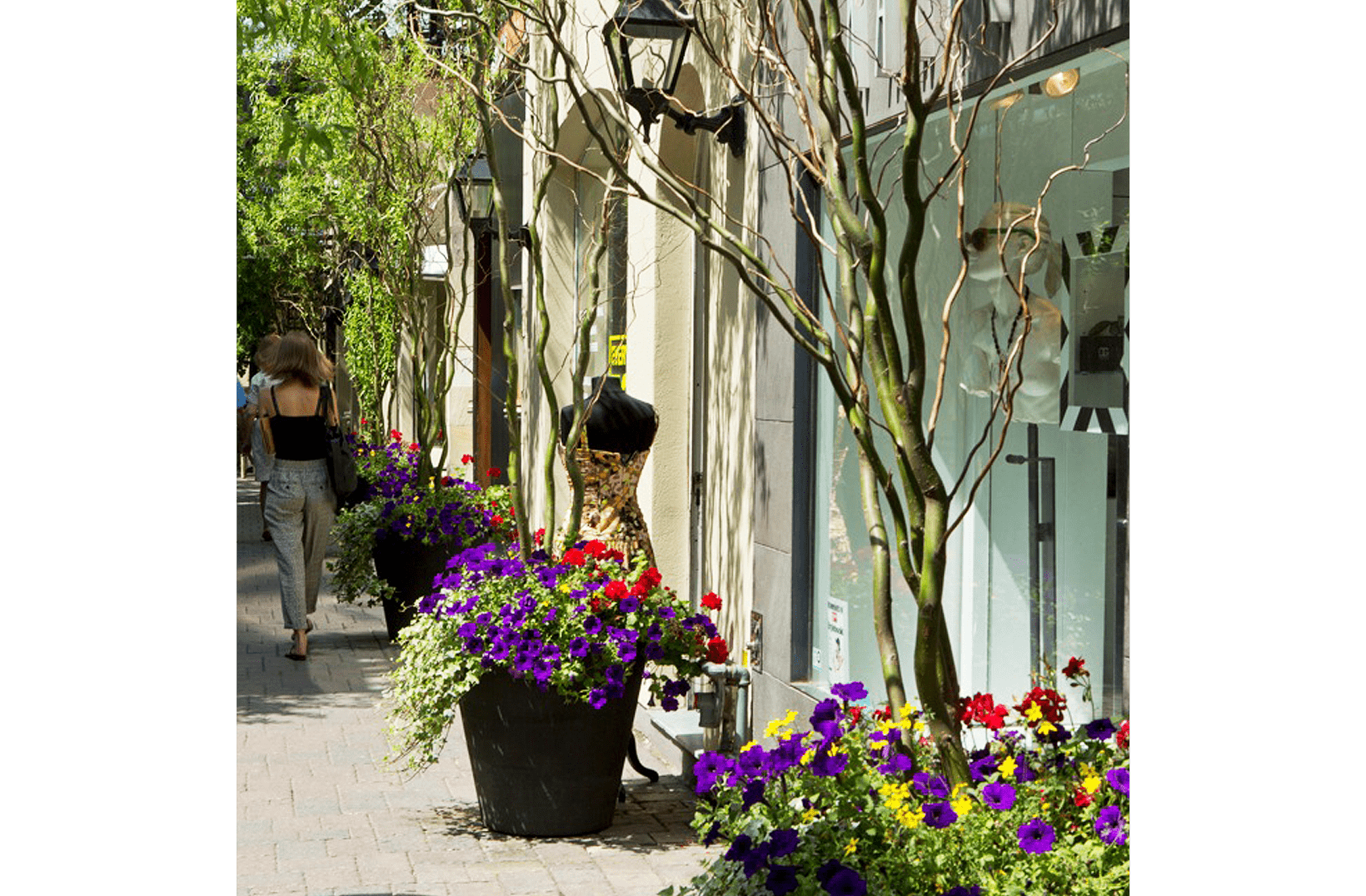 08
/9
The city of Toronto is often described as a place of distinct neighbourhoods. Yorkville speaks to the thriving cultural history of Toronto as it has evolved from a colonial town, known as Muddy York, to a global hub as North America's fourth largest city.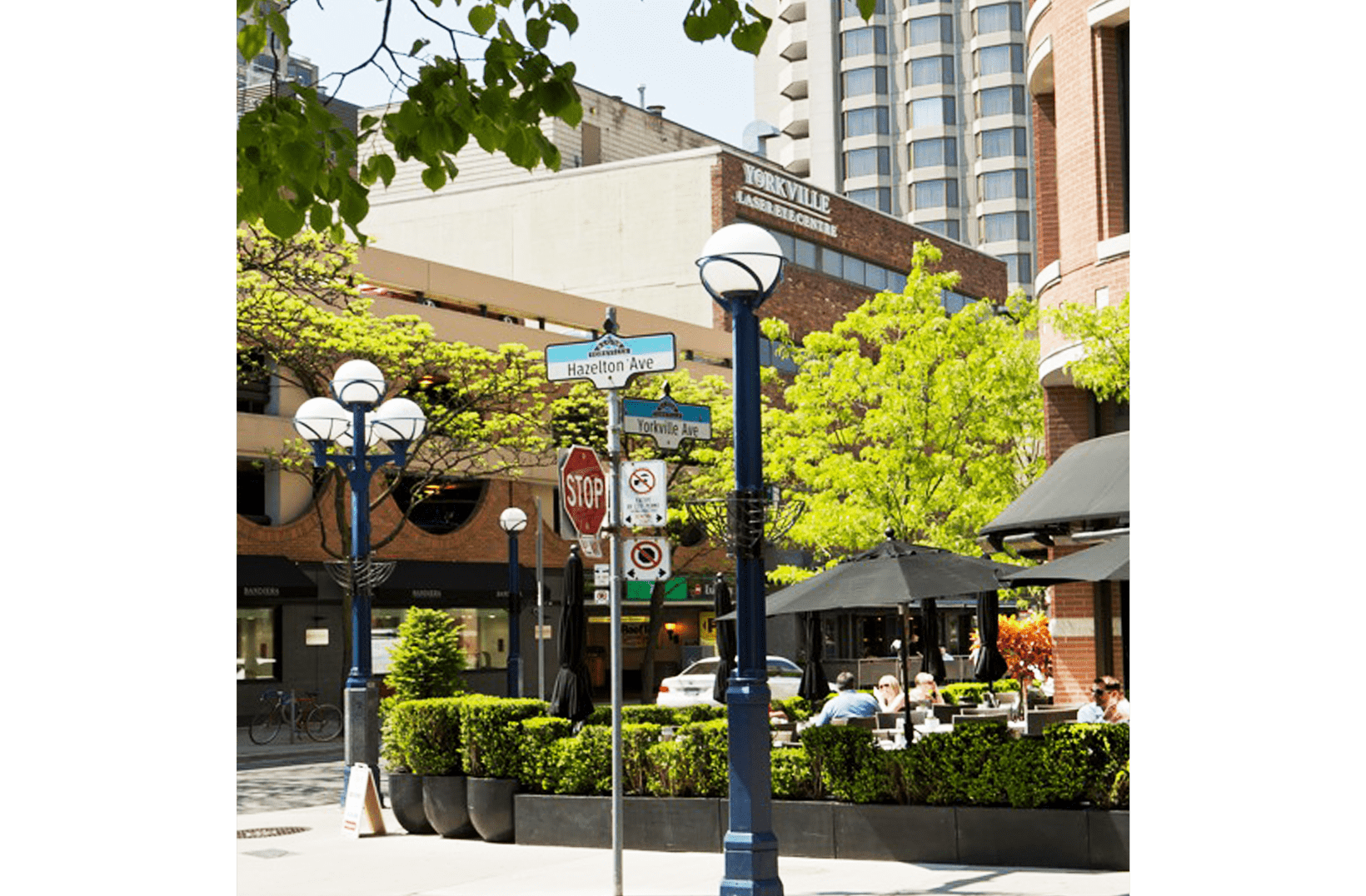 09
/9
Hazleton Avenue is one of the most valuable streets in midtown Toronto. With heritage townhouses and an eclectic mix of architectural styles, the street is sheltered under the canopy of tall trees that have stood there for generations. You are in the heart of a major city but embraced by the charm and conviviality of a heritage community.